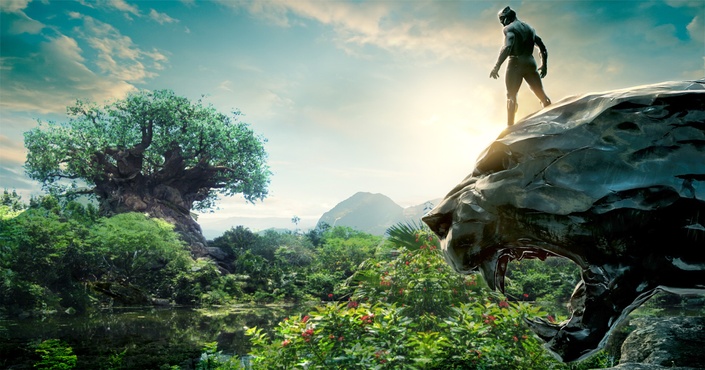 Transcending The Negative Impact of Racism
With Coach Senbi Akau | Raise The Level Mandate
Enroll in Course
How do humans survive oppressive situations?
Scientific studies show that cultural groups who find themselves in oppressive scenarios where human rights are violated, over long periods of time, exhibit actual changes in the cellular structure. The DNA is altered to include upgrades to handle high stress, such as increased cortisol production - the stress hormone. This inevitable effect of subjugation to tumultuous environmental factors such as fear, violence, and abuse last long into future generations and is passed on through the DNA.
As yet, persons of African descent in the United States have not addressed the literal PTSD that has come of slavery and it's effects on the consciousness of this group...
This is the purpose of Transcending The Negative Impacts of Racism.
Not only do people of African descent have a great healing ahead, since systemic racism is still in major play here in the USA and worldwide, but those who's ancestors set up the oppressive systems are at risk, as well, for higher stress levels and anxiety. Guilt and shame are the common causes of stress in populations who carry lineage based shame.
Whether you are a person of African descent or a person of European descent, the time is NOW to unravel the trauma and heal!
Transcending the Negative Impacts of Racism will take you on a metaphysical journey into the heart of human existence, answering questions around:
What is the purpose of 'suffering'? Why did this happen, metaphysically?
How Can we support one another in healing?
How did we create these realities?
Are humans able to climb out of this dichotomy of purpose?
How can we lift our self esteem, self image, and repair the damage caused by systemic racism?
What are the keys involved in creating the kind of society we can all be proud of?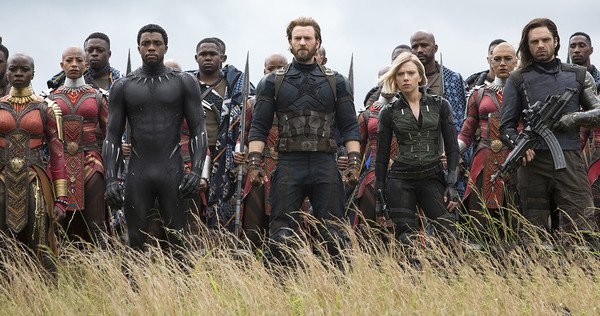 Enough is Enough! Humans, at this time, want to heal and revamp our systems! We want to encourage the youth with innovative ideas and new sensibilities! In order to do this we must examine what has occurred, on a deeper level than simply political or institutional - we have to look at the metaphysical/spiritual aspects of what has occurred between the "races". This course will dive each participant deep into a cathartic study of self as it relates to the world around us, and place each participant into the SEAT OF POWER to change any aspect of how we perceive our journey together!
Healing and enlightenment cannot come as long as we bury our heads in the sand and act as if someone else will wave a magical wand at some point, to save us all from the stress, pain and stagnation of our current systems. It is up to us to create the new way, bring the light of peace and power, first, to ourselves and then to the world! This course will clear your register - support the release of your anger - and settle you as creative, power-source of healing and regeneration!
---
10 benefits of the Raise The Level Course 1: Transcending the Negative Impact of Racism.

1. Obtain clear understanding of how racism is an organized system of leveraging power against so called minority groups.
2. Discover the value of a powerful self image and elevated mental disposition for transcending the negative impact of racism.
3. Practice steps to take in the treatment of PTSD as it relates to trauma around racial issues.
4. Increase your understanding of the different types of power and how to empower yourself in a society that has leveraged its power against you.
5. Integrate a new revolutionary, person-to-person, Communications technology that promotes healing, understanding, and increased self-awareness with a greater capacity to manage difficult relationships.
6. Discover how to identify your individual triggers around race issues and learn how to use those triggers for your own growth, healing and empowerment.
7. Gain some empowering confidence building strategies and healing modalities for your children who may be in racially hostile situations in their schools or other environments.
8. Enjoy a 15 minute, personal, consultation with Coach Senbi, pertaining to Transcending the Negative Impact of Racism in your personal life situation or circumstance.
9. Obtain Great skills for conflict resolution - for use internally and externally!
10. Discover Very effective tools for anxiety and stress reduction!
---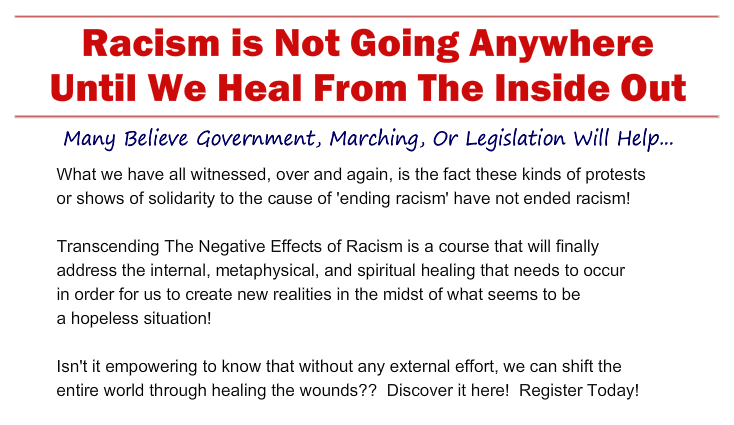 ---
Enrollment Is Anytime!
Course Is Ready Now!

Cost Just $277
JLA Members $227
Five Amazing LIVE Streams already recorded just for you!
Fantastic Homework to aide your healing process and place you on your seat of power!
Your Instructor
Dedicated father of five successful children, Senbi Akau has been a community activist and metaphysician for 30 years. He presently serves as a Dynamic Life Coach and Relationship Advisor. He has been under the formal guidance and training of world-renowned martial artist and spiritual teacher Shaha Mfundishi Maasi for over 16 years and currently serves as the chairman of the SCHOOL of Heaven and Earth; which is founded by his teacher (Maasi). Senbi was initiated into the Egbe Akonkorin (Society of Brave Men) in Baltimore (Tubman City) Maryland, where he went through various manhood rites and challenges to further solidify his place as a responsible and honorable man among men in the community.

Senbi also has found and co-found various community organizations and projects such as the Solvivaz Nation, Reality Speaks and the Zero Murder Rate Movement.

Coach Senbi, a priesthood and staff member of JujuMama Love Academy, is the founder of the Raise The Level Mandate- which is a rebirthed and newly designed refocused revision of the Zero Murder Rate Movement.
Frequently Asked Questions
When does the course start and finish?
The course starts now and never ends! It is a completely self-paced online course - you decide when you start and when you finish.
How long do I have access to the course?
How does lifetime access sound? After enrolling, you have unlimited access to this course for as long as you like - across any and all devices you own.
What if I am unhappy with the course?
We would never want you to be unhappy! If you are unsatisfied with your purchase, contact us in the first 30 days and we will give you a full refund.