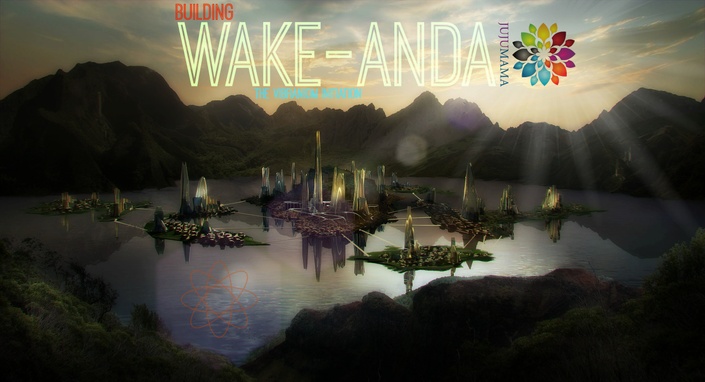 The WakeAnda™ Initiation For Men
Exploring Your Inner VibraniOM™
MASTER THE LAWS OF LOVE & RELATIONSHIPS...

Gain Access to Your Inner VibraniOM™ To Activate Your Sleeping POWERS.
Enter WakeAnda™ Be Fearless At LOVE & LIVING!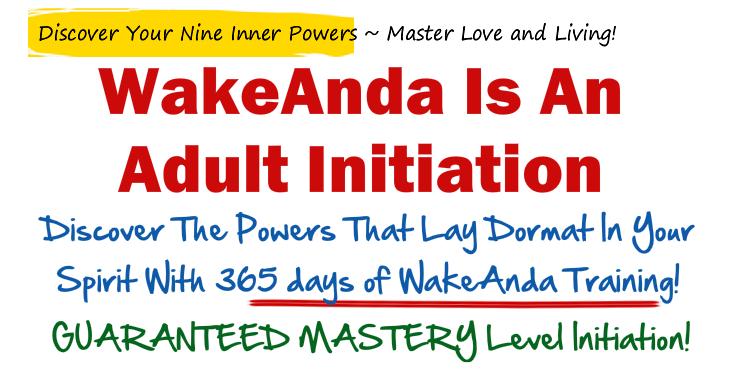 Are you a scholar at reading about spiritual development concepts - but feel frustrated in real-time relationship challenges?
Do you make enough money, but struggle with creating true wealth, like the extra time and freedom you crave?
Many, in recent years, have tried manifestation programs only to find ourselves right back in the same predicaments...
This feels awful, trying and trying to cultivate a life and love style that works, yet living check to check, praying for the next boost.
Or going from relationship to relationship finding the same problems tripping you up. This likely aligns to trying various spiritual practices, manifestation processes, and not feeling motivated to stick to them or maybe intellectualizing the information you have gathered rather than LIVING IT.
The good news is, if you are reading this you are a seeker, you have been working this stuff for years! You have a handle on what it means to Create Your Life!
However, what you might want to add is THE DIRECT EXPERIENCE of the Nine Quintessential Powers within YOU!!
And what if we suggest you already have three of these nine powers, innately?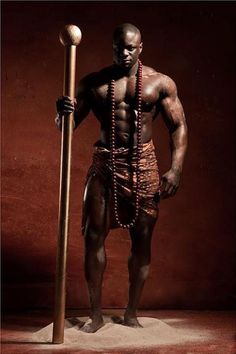 Yes! At the birth of each child, in indigenous cultures, the child was literally named for his or her strongest innate powers. Here in the Western world we do not have that technology. But now you can get that information and use it to better your life!
The WakeAnda Initiation begins September 21, 2018, by giving you a full rundown of your three strongest, innate, powers! These were infused in YOU at birth! You will discover these within days of becoming an initiate!
You will also be led into an intimate relationship with all nine of these special powers, discovering the shrines, ceremonies, gems, colors, herbs, and characteristics of each - how to cultivate each power, each piece of VibraniOM, within you!
We have all seen the movie Black Panther. The Nine Natal Powers are found as character in the movie as follows: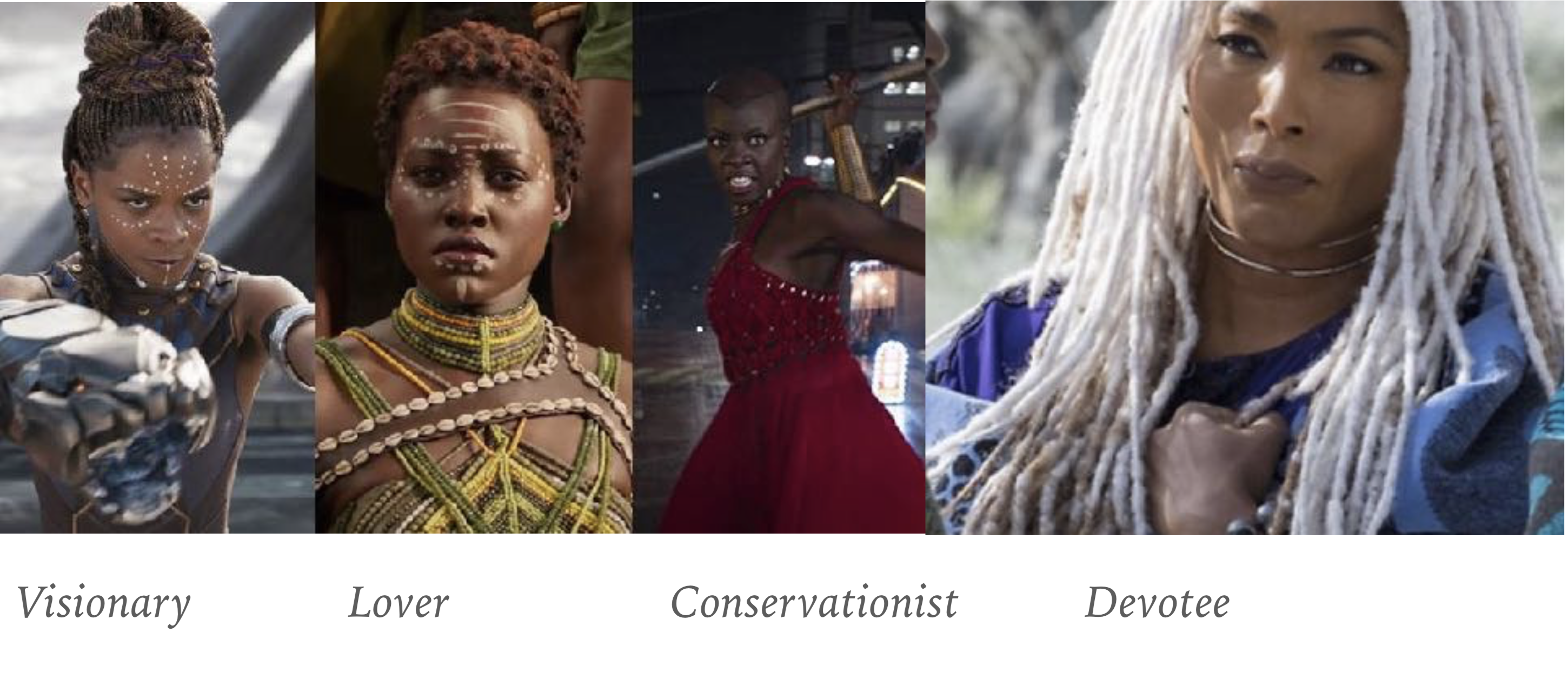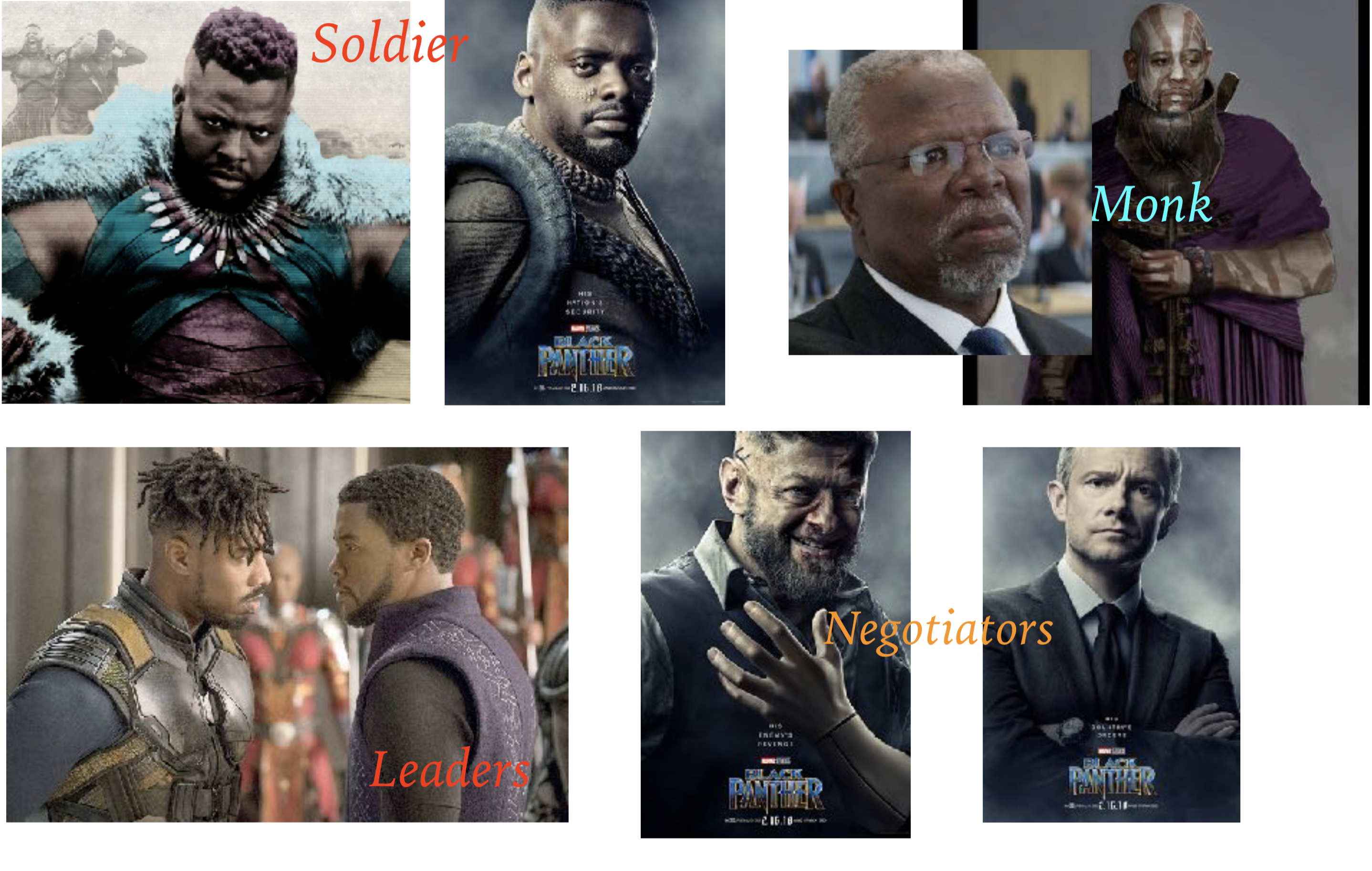 These powers are within us ALL! This adult initiation will show you how to access them!
The message is clear and simple. We each have a mountain of VibraniOM within us:
The power to heal, the power to love, the power of abundance, and the fortitude to Master our Earthly environment. The WakeAnda Initiation here at JLA is our response to the metaphysical message delivered in the movie. We believe the time is now for us each to LIVE in WakeAnda! The movie, Black Panther, has inspired our 2018-2019 Adult Initiation Course here at JLA.
Over the course of one full year, we will deliver all of the tools to unlock Nine Levels of VibraniOM within you such that you are constantly practicing the daily magic to heal and manifest ANYTHING you desire!
Orgasmic Potential is critical, so is meditation, ceremony, and understanding and integrating Natural Laws that make any relationship or community connection viable. The program will focus on delivering these tools.
Let's dive into some of the elements...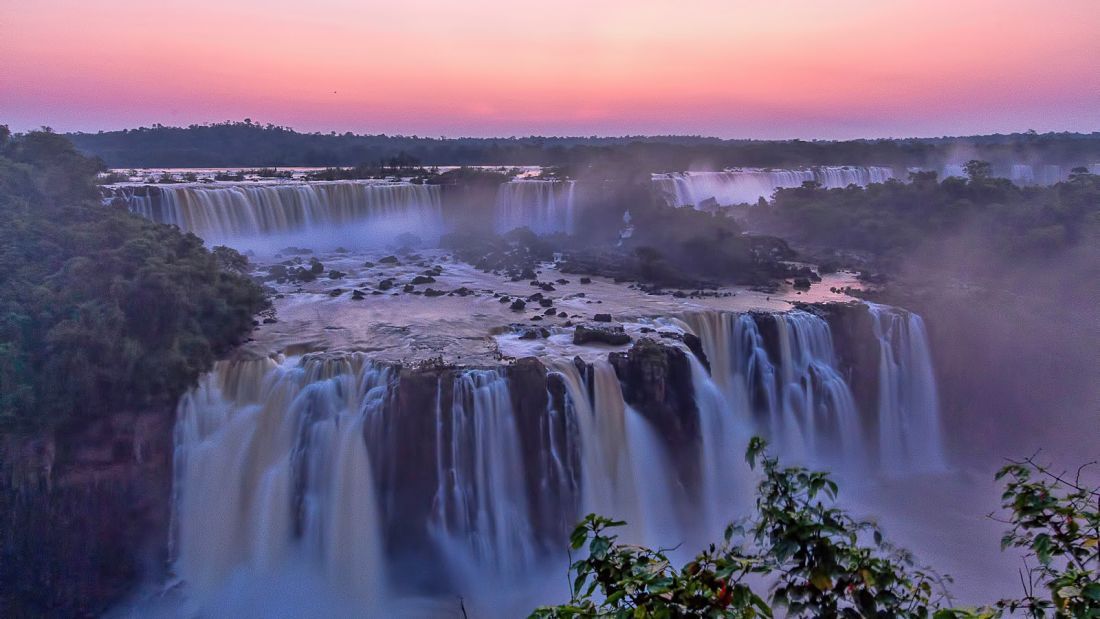 The Elements | VibraniOM
There are nine levels to this initiation. Each represents an element of your own inner power.
If you have worked with the Orishas, the Neteru, the Zodiac, or any spiritual system that deals with archetypes, then you will become familiar, rather quickly, with the nine archetypes of JujuMama's Bagua Astrology.
Beyonce has begun re-introducing these archetypes to the masses in her videos featuring certain Goddess energetics. ANd it's time to go deeper!
The Wakanda Initiation will take you way beyond the surface and deep into metaphysical realities!
In fact, we will tie our archetypal system to those found all over the world such that you become a premier expert in utilizing your VibraniOM, Unifying World Citizens, And supporting others in bringing their powers online!
Now you can support family, friends, lovers and your children in opening awareness, you will not just be able to speak on it, you will be able to embody these energies.
If you have not studied other spiritual systems consisting of archetypes, you will easily be guided to BECOME a living "God and Goddess" by simply going through this 365 day WakeAnda Initiation.
What does it mean to embody your inner God or Goddess? It means you will Transcend your Zodiac Sign to access and embody ANY of the archetypes anytime! Many people talk the talk on this subject matter, but few actually know.
Here is the secret:
We are here on Earth to transcend our Zodiac sign; to cultivate ALL of the energetics or elements found in the Zodiac. We call this, mastery of your inner VibraniOM. Here in WakeAnda you will discover not only your own powerful line up of inner archetypes, but you will learn to use any of the archetypical energetics at any time to manifest what you desire in love and life!
You will gain a clear understanding of each element, or archetype and also understand how archetypes match up with one another and mix creating "The Spectrum of Relationship".
In this way you will be able to assess your own relationship concerns through a new lens and know exactly which element will heal any small or large relationship challenge!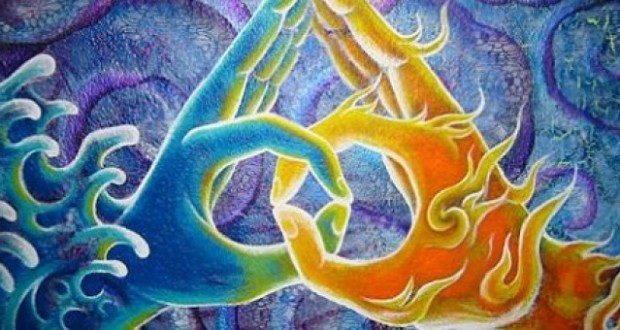 Sex | Orgasm
Sex and Orgasm is literally the life force power needed to utilize and conduct VibraniOM energy. Most have their sexual energy pent into a corner of small expression. For instance, most cannot imagine how they might orgasm due to seeing a beautiful sunrise, or from smelling flowers in a garden.
The power of Orgasm is Vitally important to our spirituality and manifestation; which is why The WakeAnda Initiation will deliver intense tantra rituals and training to all initiates -- we will ensure you bring your sensual pleasure online so that you will become a conductor for VibraniOM energy in your life and the lives of those around you!
Listen! It Is Time To Energize The Planet!! We Must Take Matters Into Our Own Hands!!!
There is currently an opioid crisis in the USA.
This is directly due to how little life force energy we channel - culturally - through pleasure connection and orgasm! WakeAnda Initiates will live on the leading edge of RESOLVING this Pleasure Crisis and if you are a coach or practitioner, you will now hold the keys to help others unlock their life force blockages as you unlock your own!
Through this initiation you will literally watch as you become orgasmic in your daily life to the point of not needing pharmaceutical drugs to regulate your moods. You will discover the power of bringing your own life force energy fully engaged to the table to drive success in business, interpersonal relations and so much more!
Many who have utilized tantra and orgasm to curb lethargy and procrastination and even increase your energy to parent, or excel athletically!
What will you do with your heightened life force energy? The world is your oyster! You decide!
Place Your Email Here To Stay Updated:
https://jujumama.com/the-wakeanda-initiation/
Magic | Manifestation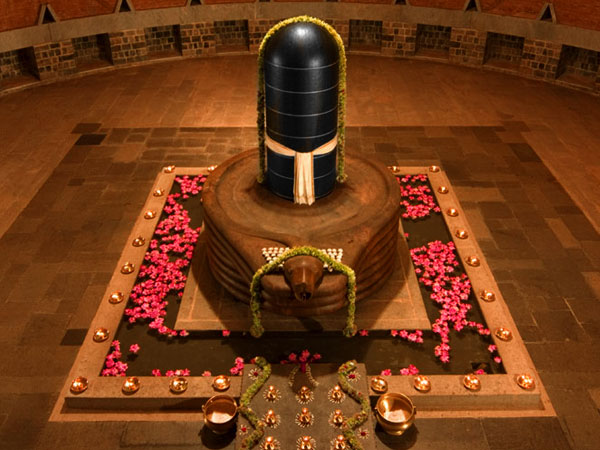 There are two (2) predominate cycles that hold the keys to your manifestations on planet Earth, these are the Sun Cycles - Most watch the sunrise and set and seasons pass, never questioning the meaning of these seasons...
Here in WakeAnda we realize that without seasons there is no growth or life! Yes! Without seasons, life on Earth would cease to exist! Seasons also hold keys to how our moods shift and needs change over the course of a year's time.
Especially important are the solstices and equinoxes. These cardinal points in time are SO important that here in WakeAnda there will be special ceremonies done, online, with the initiation group that will empower the manifestation of two BIG DREAMS this year! YES! Every adult enrolled at WakeAnda will also be emplated into what we call The Sun Room where you will go through a full year of manifesting two of your BIG DREAMS!
Our reality is based on manifestation and magic! Many believe we live in a huge holodeck run by the mind! What the mind envisions and focuses upon is what we see in our waking reality. So how, then, do we influence and focus the mind on creating the realities we WANT?
That is the power of the Sun Manifestation System embedded in this initiation.
It all begins September 21, 2018 here in WakeAnda!
Last year each of our 60 members had these kinds of results! It's time for YOU to have this kind of success and you will have this and more with the addition of The WakeAnda Initiation in your life!
Even if you have done the SMS you have NEVER done it with the focus WakeAnda will add to the system! You will emerge an expert in this work and rise above your competitors as a stand out in utilizing life force energy to create the life you dream of!
Check our members testimonials below...
Relationships | Connection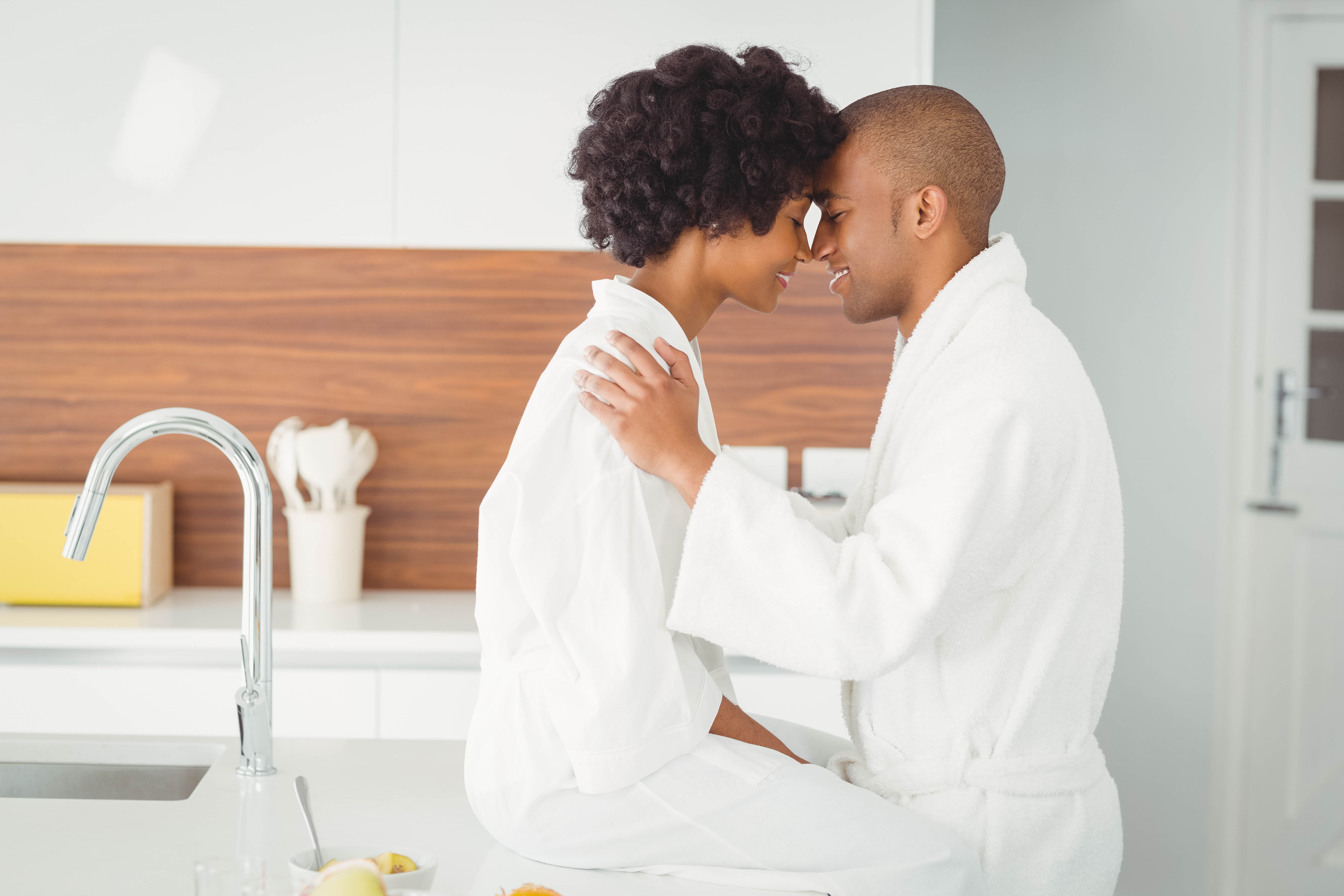 It's not just your relationship, it's the entire western system of relationship that is failing. New alternatives are needed and creative individuals ~like you~ are on the leading edge of the changes we need to create more harmonious love styles. WakeAnda will deliver a Freedom-Based Love style that entails a full energetic look at how relationships evolve from start to completion!
Completion being arrival at unconditional eternal love. ❤️🧡💛💚💙💜🖤
Maybe you have ended relationships in the past that do not seem to be evolving? Maybe you wished you had the tools to ensure full success.
Our parents did not pass these tools down to us. In fact, nowhere in our culture have we actually received a complete set of relationship tools that work to achieve what we each want: FREEDOM & COMMITMENT!
Yes. Humans have a dual need, one is for connection and acknowledgement, one is for adventure and freedom! Thus far, the west hasn't come up with a way to do this effectively, so our relationships either look like extreme attachment that eventually duds or betrayal that causes pain.
Look around; say this isn't true. Analyze each relationship you have been in and I bet one of the statements holds true.
The WakeAnda Initiation is the premier location to get your relationship VibraniOM popping! We will deliver over the course of one full year a COMPLETE view of each recommended tool here at JLA.
Even if you have scanned or currently use some of these tools, you have NEVER seen them presented this way.
New video courses...
Succinct worksheets...
Monthly Tantra Treatments...
Monthly VibraniOM course...
And someone to kick your arse if you slipping!
Monthly Assessments to help you MASTER these tools so that you become one of the premier coaches or practicioners on the planet today!
You will MASTER the world of relationship before graduating from WakeAnda.
You will become fully awake to the Progressive Tools and Principles. Abundance Based Living!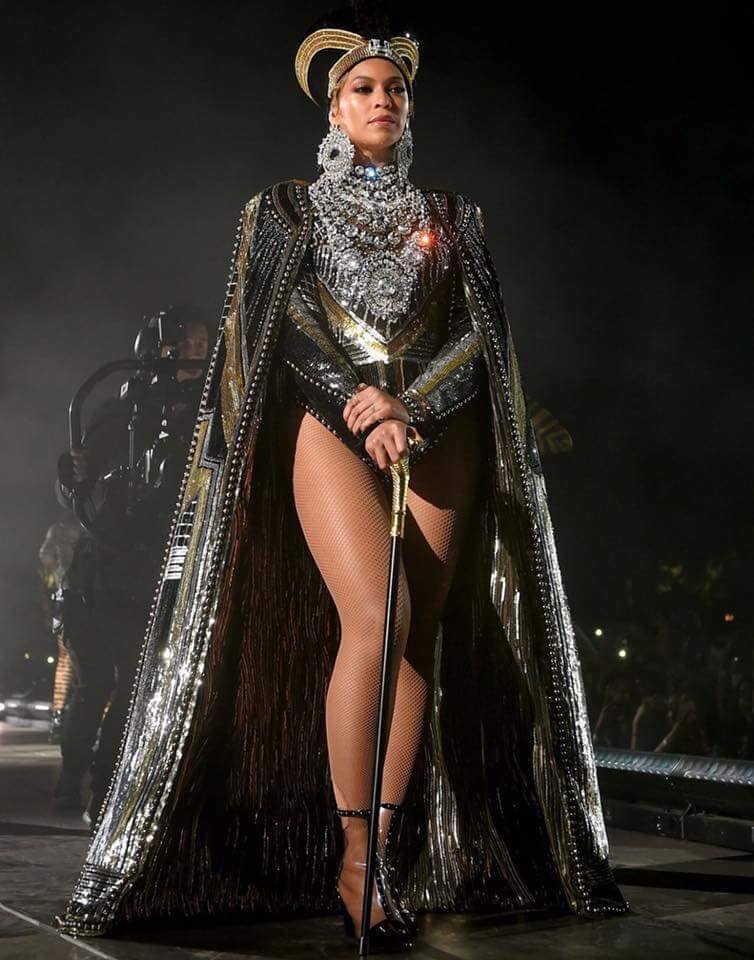 These tools take time to master, and you will be surrounded by facilitators and staff to support you through the process. Others being initiated along side you will become your teammates, friends and supporters.
You will be partnered with others who have your best interest at heart to practice on, and share your stories with.
Rakhem Seku and Kenya K Stevens, founders of JLA, will be in charge of administering all ceremonial work and overseeing the Initiation!
Plus, you will gain access to our full facilitation team!
You can even add monthly coaching to your WakeAnda Initiation package - you'll simply choose a coach who will stay by your side for the entire solar year! This person will support you in achieving full integration of the techniques, skills and tools you will discover this year!
Meet our facilitation team:
Enrolling now for the DEVOTEE (ISIS, Auset, Yemoja) initiation.

The Wake-Anda Initiation includes:
Sun Manifestation System (SMS)

Blue Butterfly Women's Group

Weekly Astrology Report (WAR)

UPLVL Communications

JLA Resource Library
Graduate From The Matrix | Discover WakeAnda

Free Info Session September 13, 2018. 10 PM Eastern
Click Here To Register
https://jujumama.com/the-wakeanda-initiation/
Members Testimonials: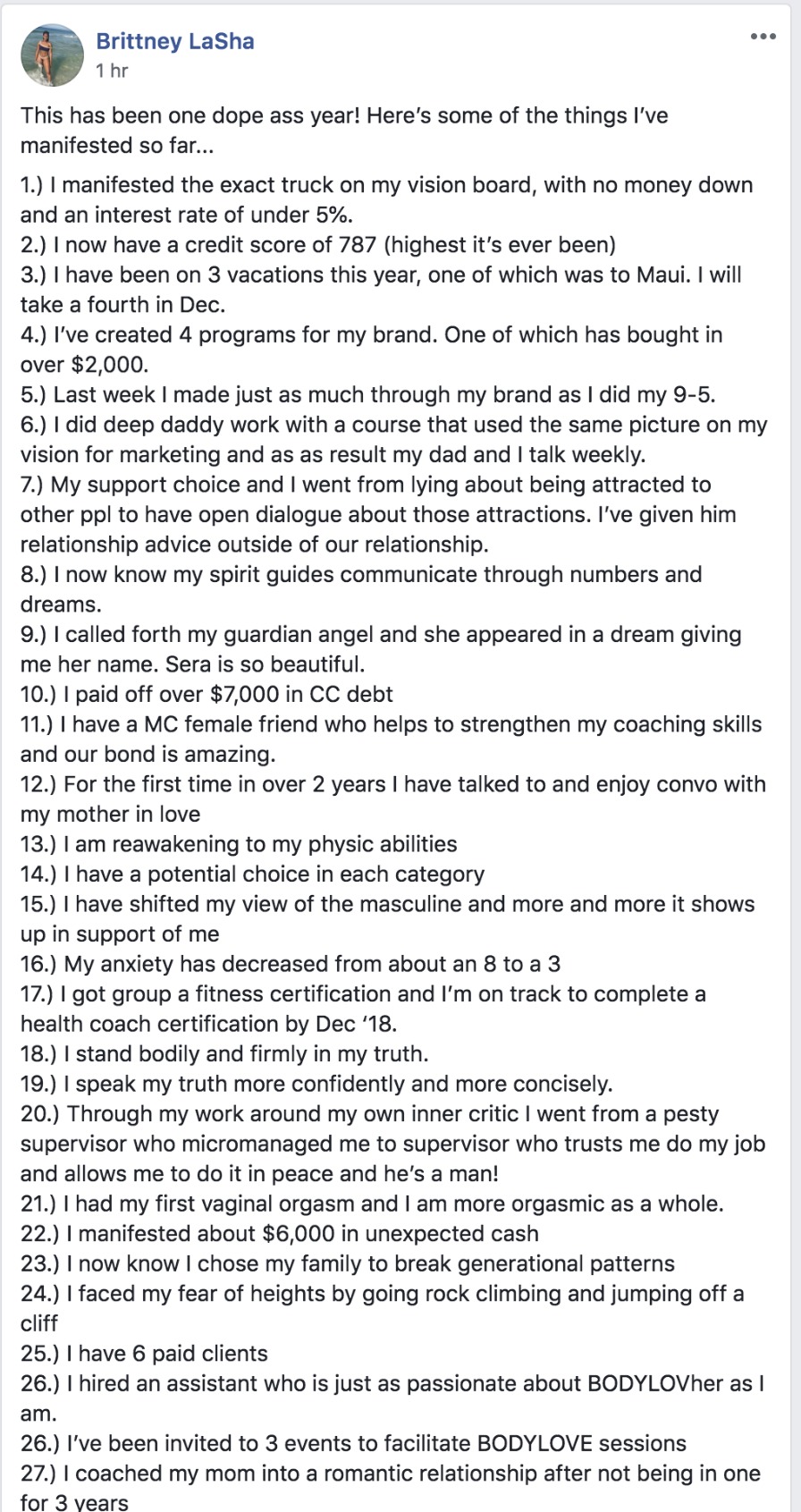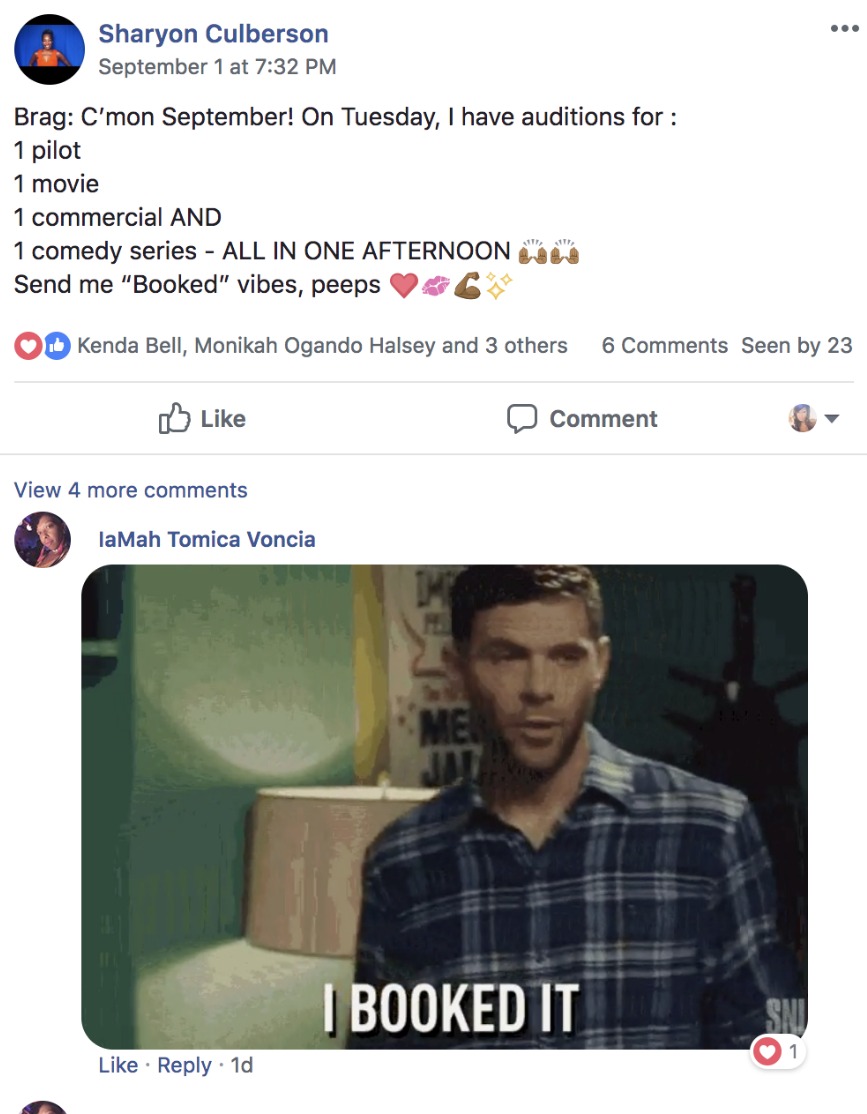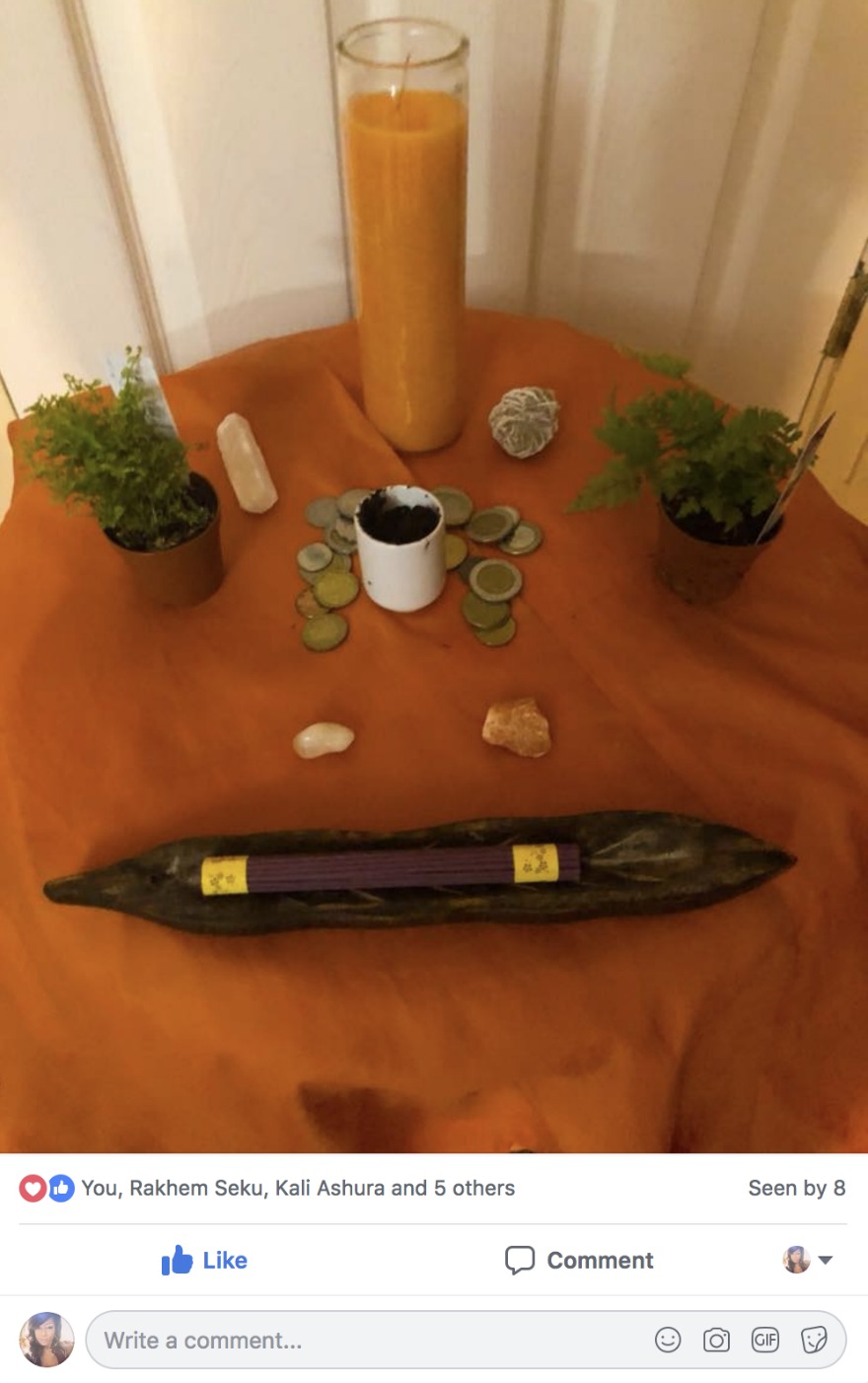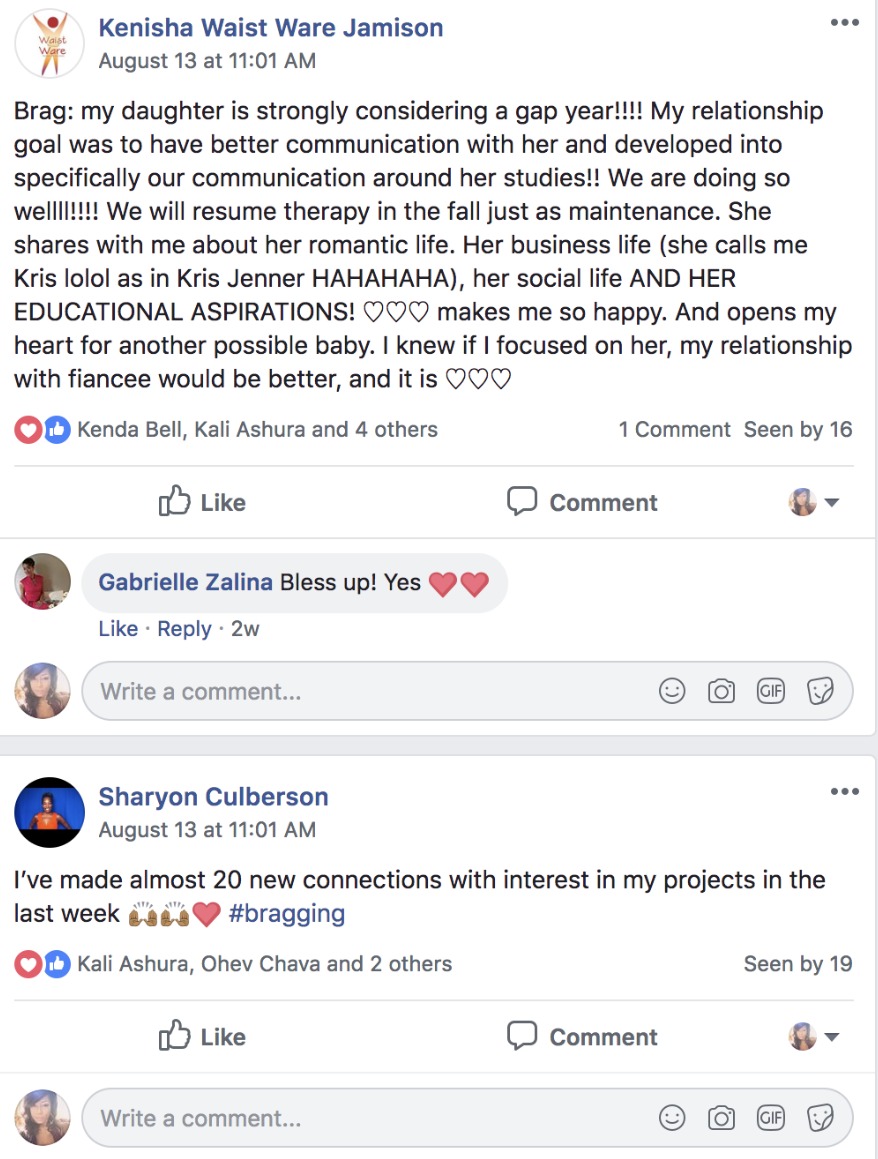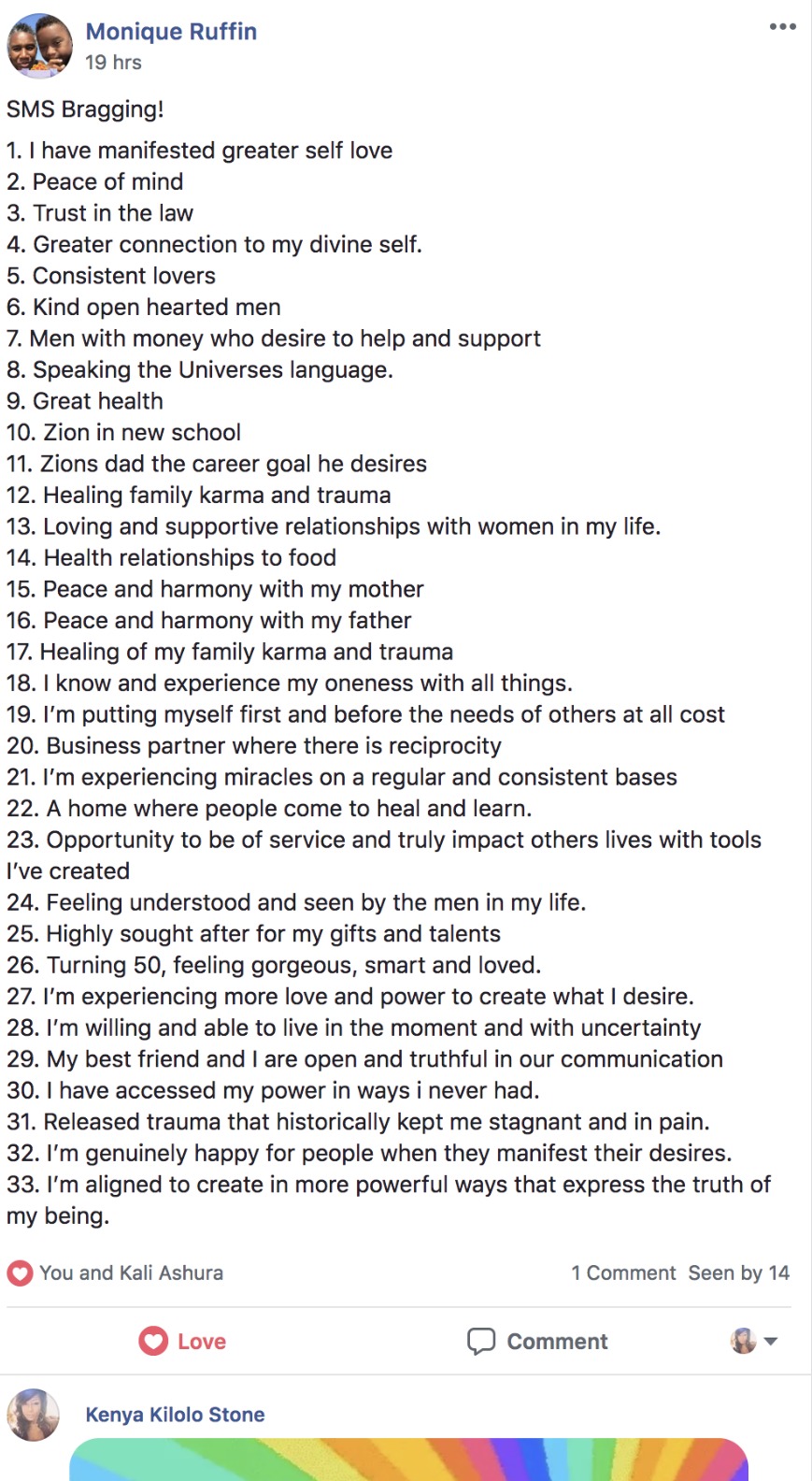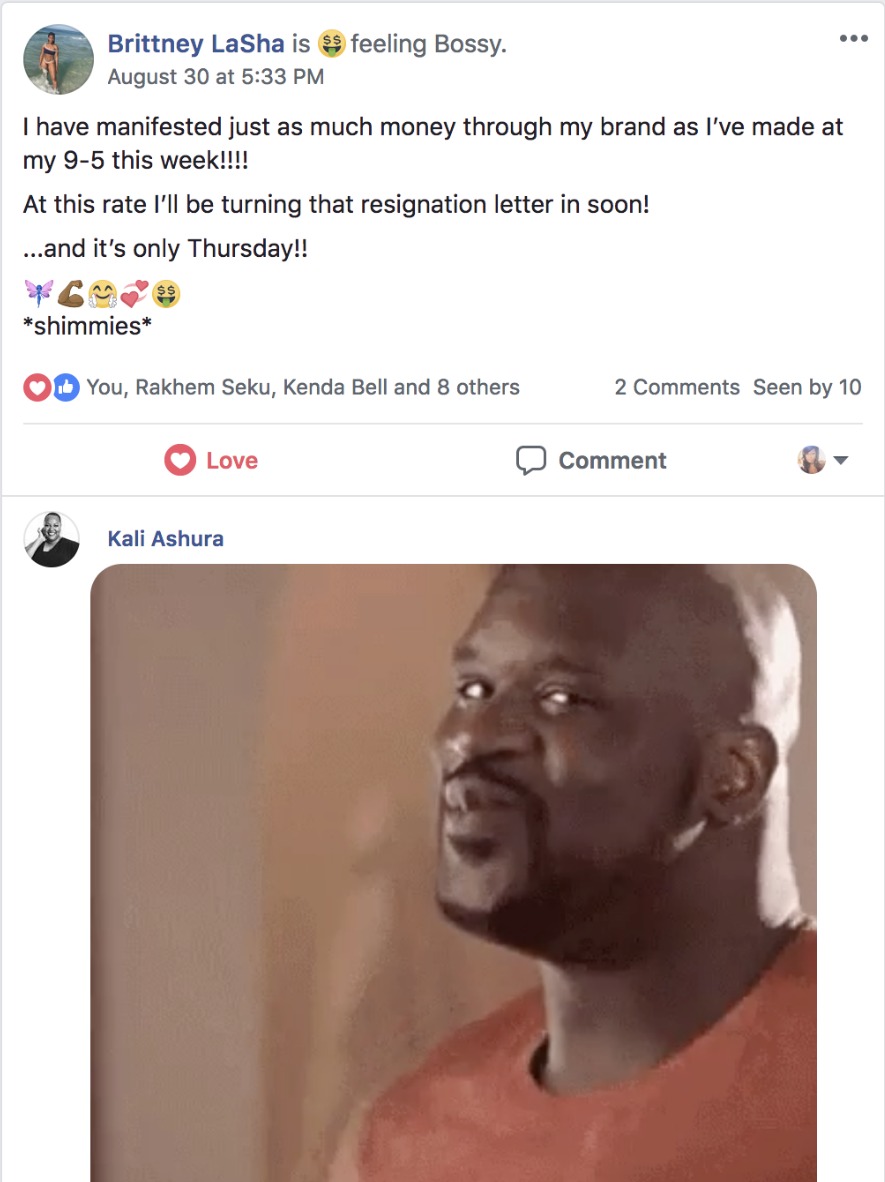 GET STARTED TODAY - SPECIAL DISCOUNT -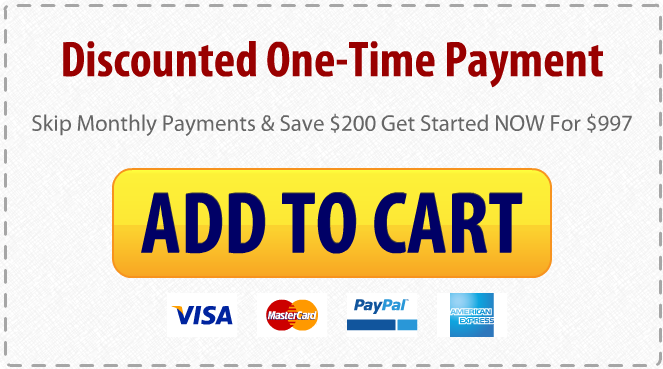 Your Instructor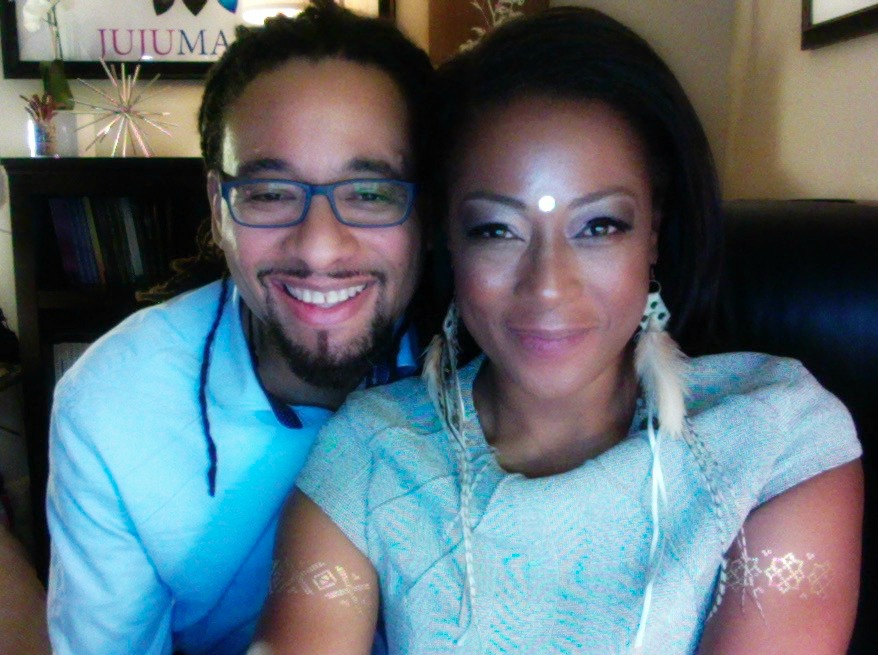 Carl & Kenya K. Stevens have been married more than two decades and currently live an open lifestyle. The Stevens met at Howard University in 1995 and married soon after. Operating JujuMama Love Academy is their passion.
Carl has developed the underlying structure of JLA providing the Bagua Astrology System. Kenya has created the tools and processes that make the metaphysics practical for daily use.
Together this formidable team has launched the world's largest online love academy containing over 3000+ videos, audios and courses plus certification programs.
The Stevens have been featured on Monique Show, Dr. Phil. ABC News, Fox News, Playboy, Redbook Ebony, Essence and more!
Course Curriculum
Intro To Building Wakeanda Initiation
Available in days
days after you enroll
Frequently Asked Questions
When does the course start and finish?
The course starts now and never ends! It is a completely self-paced online course - you decide when you start and when you finish.
How long do I have access to the course?
How does lifetime access sound? After enrolling, you have unlimited access to this course for as long as you like - across any and all devices you own.
What if I am unhappy with the course?
We would never want you to be unhappy! If you are unsatisfied with your purchase, contact us in the first 30 days and we will give you a full refund.