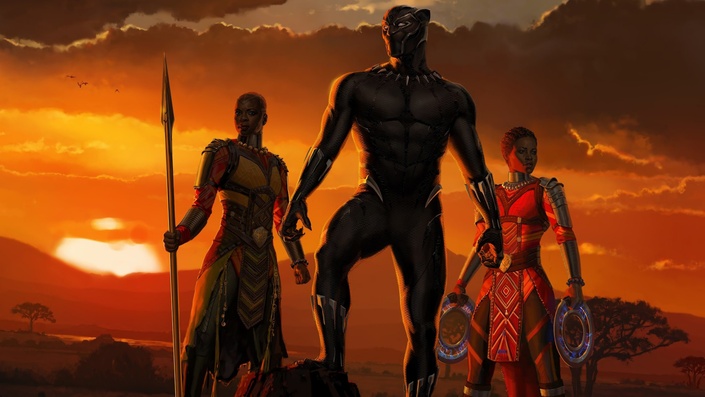 The WakeAnda Sun Manifestation Initiation
Harness Your Nine Super Powers | Manifest Your Big Dreams 2020
Watch Promo
---
Master Your Ego And Rise Above All Challenges In Life!...

Enter The WakeAnda Initiation 2020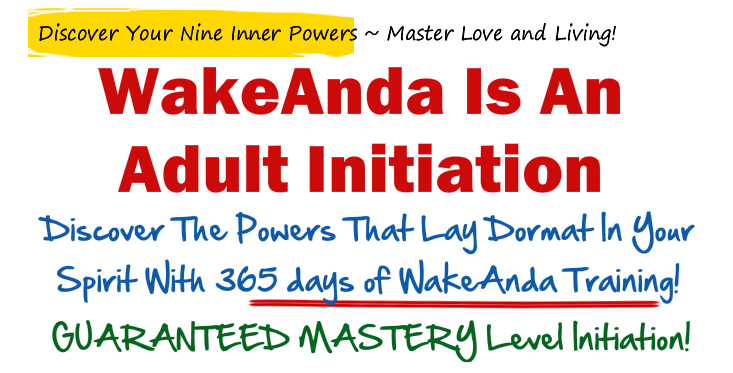 CLICK HERE TO WATCH FULL WEBINAR ABOUT THE WAKEANDA INITIATION
Are you a scholar at reading about spiritual development concepts to make your relationships thrive, but feel frustrated in real-time relationship challenges?
If you are ready to be supported AND held accountable for transforming your love life... WakeAnda is for you!
Do you make enough money, but struggle with creating true wealth, like the extra time and freedom you crave? If you are ready to experience a real boost in your finances, WakeAnda is for you! What we will support you with from September 21 2019 - September 21 2020 is this:
Manifest ONE Big Relationship Goal
Manifest ONE Big Financial Goal
Come into alignment with your Higher Self
Discover the UPLVL Communication tools and how to use it.
Discover how to speak to your inner intuition
Discover the difference between your ego, animal and higher self.
Discover ceremonial work to connect to any of the Nine Inner Archetypes
Become deeply orgasmic, joyful and optimistic
Connect with a community of powerful manifestors
Stay motivated with your assigned personal coach
Complete daily exercises that increase your personal power
If you have tried manifestation programs, and even make some progress, only to find yourself right back in the same predicaments, you are not alone!
This feels awful, trying and trying to cultivate a life and love style that works, yet living a reality of emotional pain and numbness, or going from relationship to relationship, finding the same problems tripping you up. This likely aligns to trying various spiritual practices, manifestation processes, and not feeling motivated to stick to them or maybe intellectualizing the information you have gathered rather than LIVING IT.
The good news is, if you are reading this you are a seeker, you have been working this stuff for years! You have a handle on what it means to Create Your Life! What you might want to add is THE DIRECT EXPERIENCE of the Nine Quintessential Powers within YOU!!
Enter The WakeAnda Sun Initiation for Adults!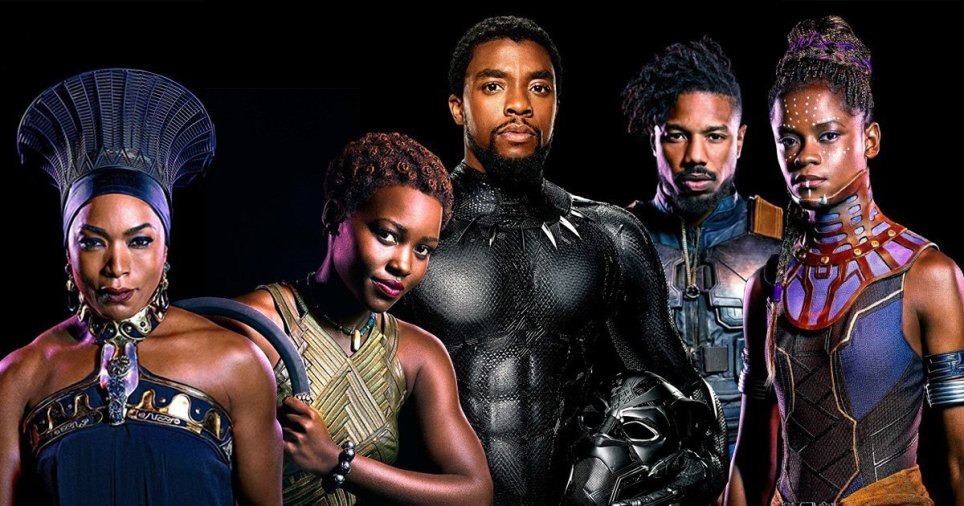 CLICK HERE TO WATCH FULL WEBINAR ABOUT THE WAKEANDA INITIATION
We have all seen the movie Black Panther. But did you know that the very characters in the movie are fashioned after age-old archetypes that span cultures, generations and spiritual traditions?
Did you know you have access to nine internal superpowers that you can use to navigate any tough relationship or financial scenario and have things go exactly as you wish??
The Nine spiritual powers are as old as time and can be found in most of the world's spiritual traditions. You will discover each and see how they connect to the big three religions as well as indigenous cultures worldwide! These super powers are hidden in plain sight here in the west as we can find them in movies like The Matrix, the Marvel comics, and so many more.
The Nine Natal Powers are found as characters in the movie as follows:
The Four Feminine Archetypes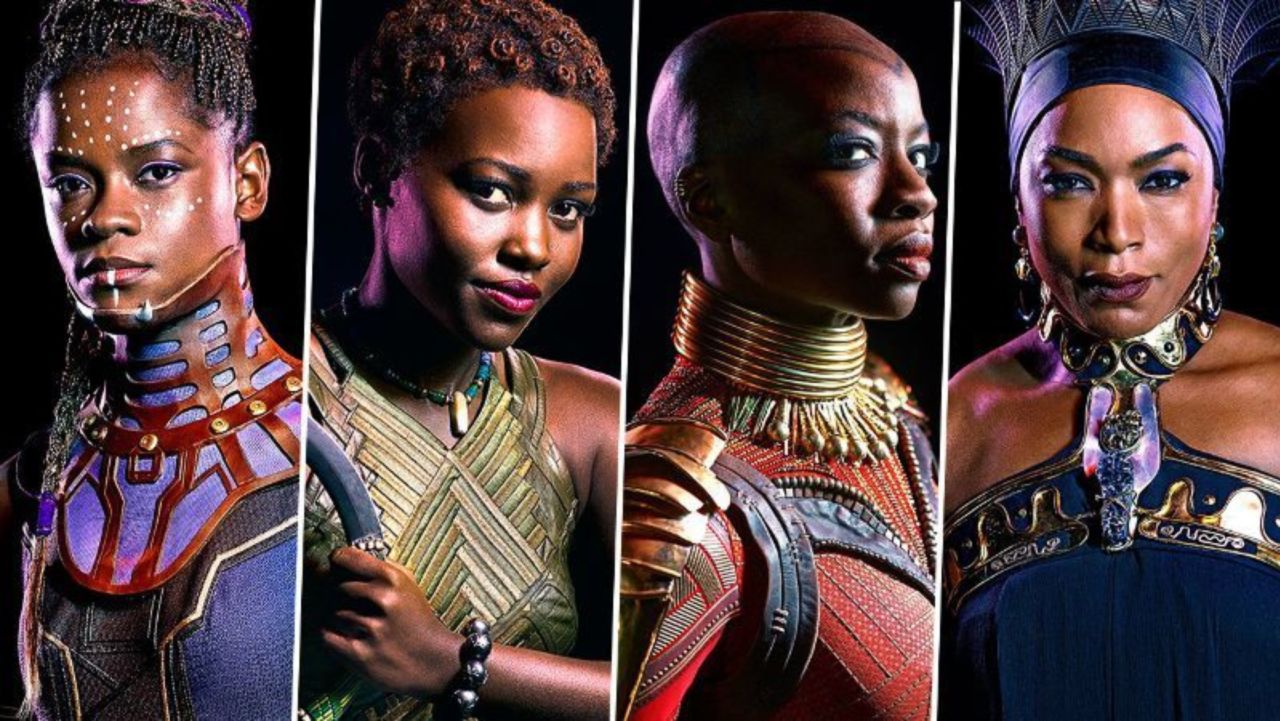 The Four Feminine Archetypes (one being slightly androgynous) are super powers found in both male bodied and female bodied humans.
If you are a male bodied person, you will finally be able to discover your feminine powers in a safe container that does not emasculate you! The four feminine powers, once executed, make each human who utilizes the WakeAnda system a master at manifestation!
Think about it! What does the feminine do? It reproduces after its kind! Hence, the feminine powers are literally responsible for manifestation, creation and creativity in general! Here is a brief understanding of what you will discover under each feminine archetype:
Devotee™ | meditation, trance, dreaming, astral travel, nurturing, emotional connection
Conservationist™ | clearing, self-care, patience, magic, ceremony making, focus, organization, sexual healing
Lover™ | sensuality, creativity, enthusiasm, joy, money manifestation, sexual magic, branding
Visionary™ | strategic planning, intuition, trust, big picture accuity, accuracy, optimism, mysticism
One of the most important exercises we can do to improve our lives is to organize our inner powers and put them to work for us...
Often the voice of the Ego overpowers the inner powers, especially in cultures where we do not become initiated into this level of wisdom... The WakeAnda Initiation will thoroughly initiate each adult participant into these powers and each initiate will be tested at the conclusion of the 45 day deep dive into each archetype.
The Four Masculine Archetypes

The Four Masculine Archetypes (one being slightly androgynous) are super powers found in both male bodied and female bodied humans.
If you are a female bodied person, you will finally be able to discover your masculine powers in a safe container that does not deflate your feminine energy! The four masculine powers, once executed, make each human who utilizes the WakeAnda system a master at getting results and standing powerfully victorious in life!
Think about it! What does the masculine do? It makes the unseen, seen - it utilizes external power to build its objectives into physical reality! it works alongside the feminine and is the external force to her internal power. Igniting your masculine powers will mean that you feel confident, stable, powerful in your body, analytical and able to succeed at anything in life. Here is a brief description of the powers you will ascertain mastering the masculine archetypes:
Monk™ | intuition, objectives setting, synthesis, meditation, harmonizing, higher self values
Leader™ | leadership, management, accountability, responsibility, will power, overriding ego
Soldier™ | work ethic, courage, physical power, body image mastery, sexual power, stamina, zealousness
Negotiator™ | self promotion, marketing, intellectualism, reasoning, logic, communication, financial power
One of the most important things we can do is sit the Ego down by cultivating the more intelligent higher powers that are literally waiting within us to take over and run our lives.
When Ego is running our lives, fear overrides all our endeavors. Cultivating the four masculine powers will out fear in its place so it never stops you or gets in the way of your life ever again...
Have you heard the terminology: Feel the fear but do it anyway? This ability to take risks on the physical plane is the power of the masculine energetics! Each human has natural access to these but are not cultivated in schools, universities or in the community.
CLICK HERE TO WATCH FULL WEBINAR ABOUT THE WAKEANDA INITIATION
These powers are within us ALL! This adult initiation will show you how to access, harness them and master them! We have all seen the movie Black Panther. But have we deeply analyzed the message in the movie? The message is clear and simple. We each have a mountain of VibraniOM within us!

The WakeAnda Initiation here at PLA is our response to the metaphysical message delivered in the movie. We believe the time is now for us each to LIVE in WakeAnda!
Over the course of one full year, we will deliver all of the tools to unlock Nine Levels of VibraniOM within you such that you are constantly practicing the daily magic to heal and manifest ANYTHING you desire!
The WakeAnda Initiation begins September 21, 2019, and lasts 365 days! What you will experience is pure magic! Obtain THE DIRECT EXPERIENCE of the Nine Quintessential Powers within YOU!! Every 45 days you will be introduced to one of your Super Powers or Archetypes and will be supported in developing the skill set each Archetype houses. These nine powers were infused in YOU at birth! Now it's time to leverage them in your life!
You will be led into an intimate relationship with all nine of these special powers, discovering the shrines, ceremonies, gems, colors, herbs, and characteristics of each - how to cultivate each power, each piece of VibraniOM™, within you! Ten staff members have been assigned to support you, and the program integrates personal coaching with group coaching! You will also select your very own personal coach for the year!
Orgasmic Potential is critical, so is meditation, ceremony, and understanding and integrating Natural Laws that make any relationship or community connection viable. The program will focus on delivering these tools.
Orgasmic Potential and Relationships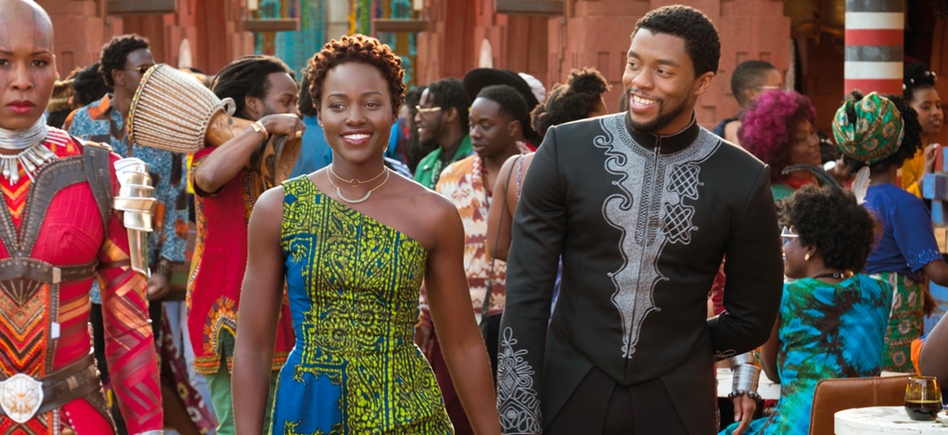 The WakeAnda Initiation is crucial for anyone looking to manifest a serious, long term relationship, or expand a long-term marriage into something more fulfilling!
We build power couples here in WakeAnda! Along with each archetype you will discover the sexual powers of each and activate these within yourself! You will also discover the power and bounty of the UPLVL Communication™ System created here at PLA!

Everything found in the UPLVL™ book recently published by The Stevens will be taught in depth in the WakeAnda Initiation. You will emerge a powerful communicator who can literally express any emotion without causing an argument! You will overcome the concept of arguments and walk squarely into the New Paradigm of love!
We have had many Initiates graduate with a husband or wife, where they began without even having dates! We have supported many couples in opening from monogamy to polyamory by learning to express themselves fearlessly and authentically. We sure up monogamous relationships by deepening the couples union through enriched manifestation and communication. Whatever you want to create, its fully possible through the work we do here in WakeAnda!
Sun Manifestation System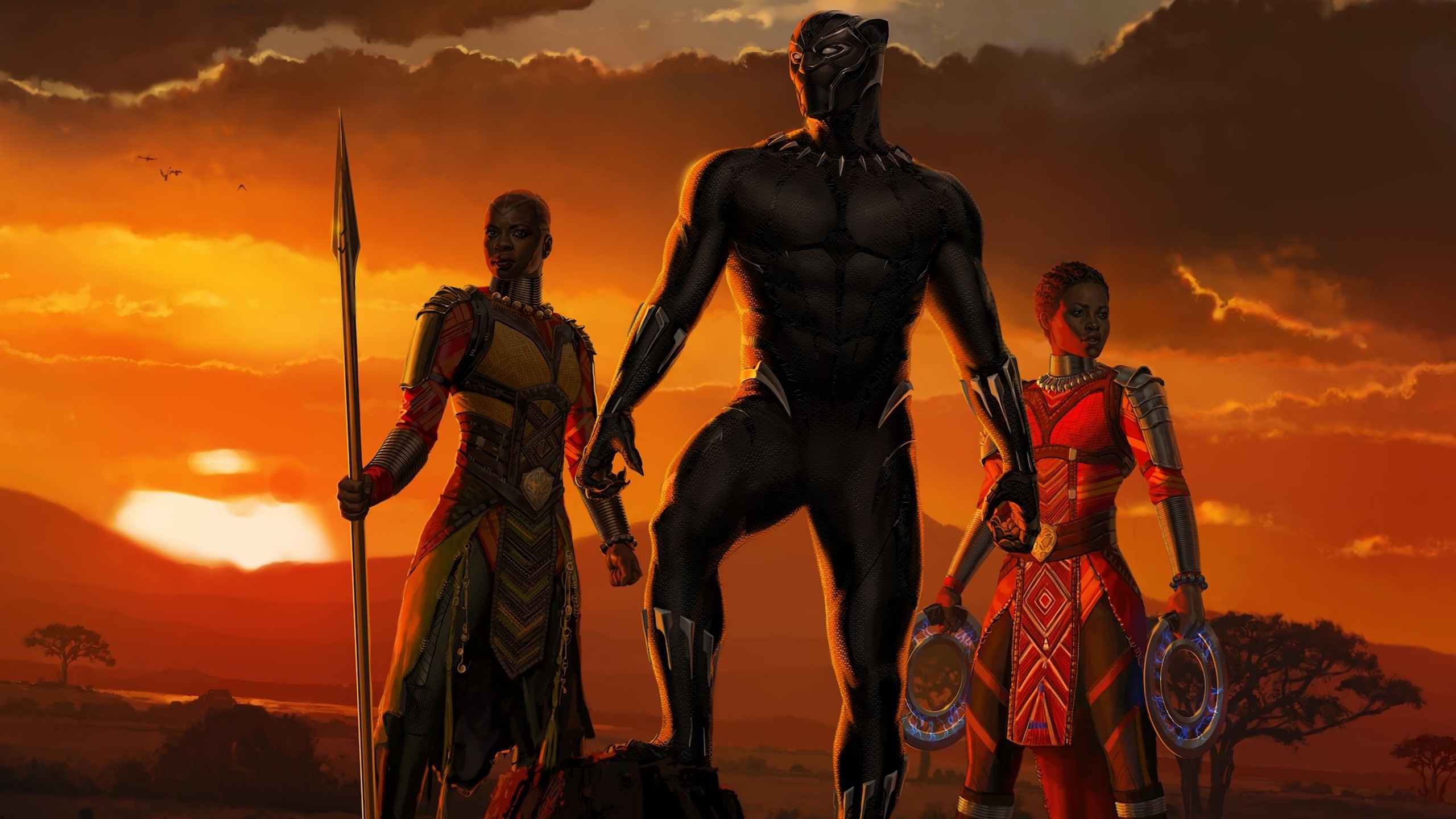 The Sun Manifestation System is now integrated with The WakeAnda Initiation. The Sun Manifestation System is a powerful, 365 day tool that aligns our initiates' goals to the Sun Seasons. The Sun has 8 seasons, not four... each of these seasons aligns to an archetype. Over the course of your initiation with us, you will be introduced to each of these seasons as ways to mark your progress as you manifest TWO GOALS for the year - one relationship goal and one financial goal!
Ten staff coaches will be present with you to support your dreams this year! You will begin by creating your objectives, with their help, and end by accomplishing them, given you will have accountability built into the system all year! The eight sun seasons are as follows:

Planning (Monk)

Planting (Devotee)

Clearing (Conservationist)

Gathering (Lover)

Seeing (Visionary)

Leading (Leader)

Doing (Soldier)

Using (Negotiator)
Under each of the eight Solar Seasons, you will receive assignments and practical tools, classes and coursework that support your accomplishment of the two objectives you set at the beginning of the year! Each Initiate will be overseen and directed, personally in this course work!
How do our coaches work with you and how does this program work?
You will be added to the WakeAnda Initiation group on Facebook.
You will be added to the WakeAnda Initiation Library on our course platform.
You will be added to the Progressive Love Meet and Greet Room on Facebook to meet other progressive people and have fun!
You will receive links for private zoom classes that happen regularly in WakeAnda.
You will be added to the Sun Manifestation Library on our courses Platform.
You will choose a personal coach for the year from our WakeAnda coaching staff.
CLICK HERE TO WATCH FULL WEBINAR ABOUT THE WAKEANDA INITIATION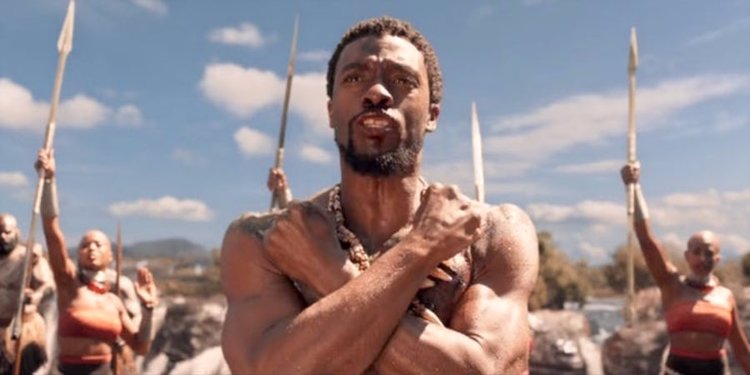 The WakeAnda Initiation begins September 21, 2019 -- Join Today to be added to our Facebook Private group called WakeAnda! Start on time - September 21-October 5 - and prepare for a rebirth! This is a once in a lifetime opportunity to discover the ceremonial work for each archetype, discover YOUR PERSONAL archetypes and of course work toward you objectives for one full year!
CLICK HERE TO WATCH FULL WEBINAR ABOUT THE WAKEANDA INITIATION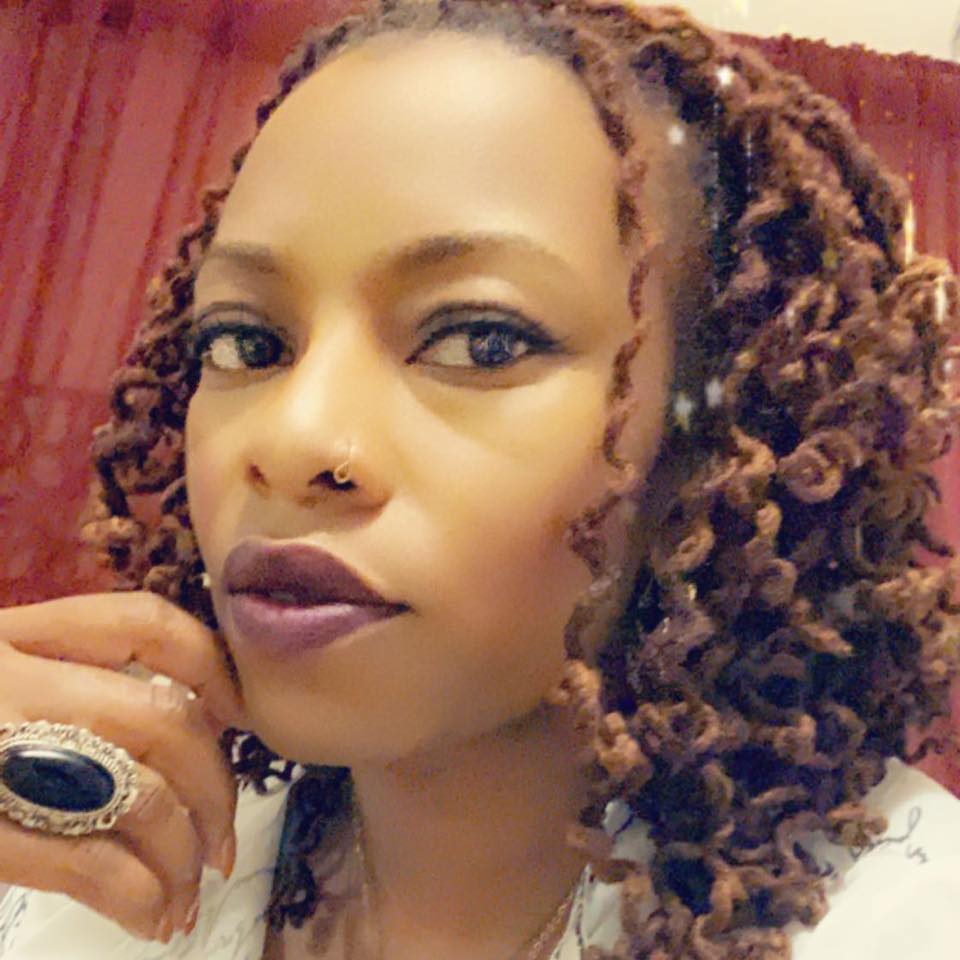 "I can't even imagine what my life would look like had I not participated in this initiation. So many of my energies (archetypes) have been acutely sharpened. Because of my work in PLA I manifested a move to Asheville, NC to a beautiful condo, I've cultivated beautiful, loving, intimate relationships with multiple partners, I have a job mentoring young girls living at a therapeutic boarding school. I've also started coaching and doing Oracle Readings and I've started writing my book. I've manifested the certification I wanted with PLA which allows me to be a coach and facilitator. I've manifested a space where I am no longer struggling as a single mother. I now have peace, power, love and magic!"
- Corina Nare, Feminine Empowerment Coach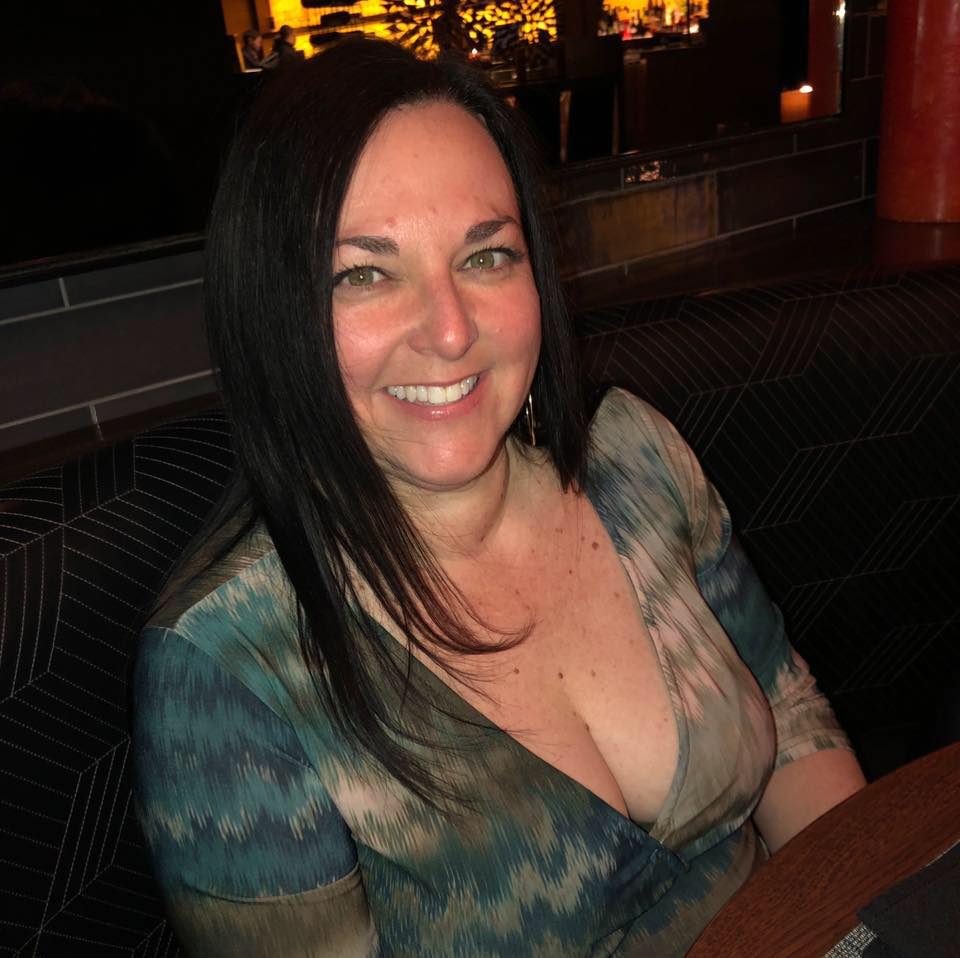 "I am in awe of the genius that shows up in this group through each of the other members, coaches and facilitators. My own inner genius can't help but expand being amongst this level of commitment and ownership to the creation of Kingdoms and Queendoms. It's a space of truth and support and experimenting with unlimited possibilities. I'm excited for the next round to begin and peel back even another layer of who I am in truth and why I'm here to walk this earth"
- Jess Evans, Reiki Master Teacher, Wisdom of the Field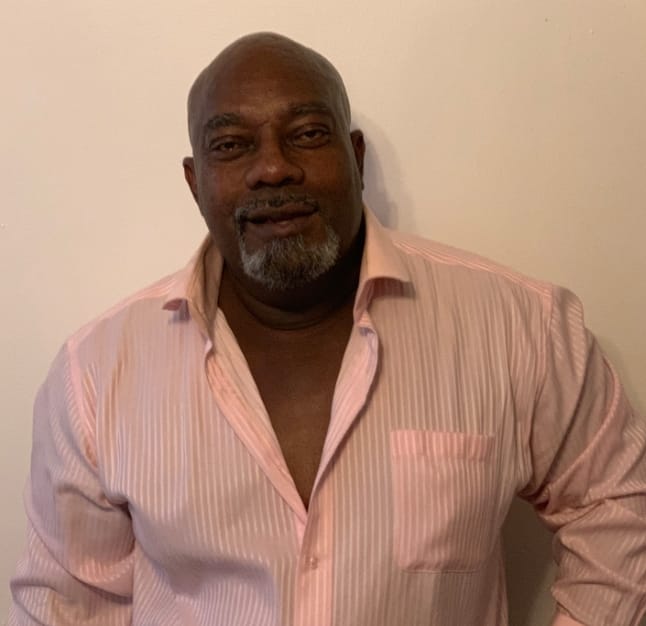 "Before my initiation into Wakeanda I was doing my best to overcome the bitterness that was lodged deep in my psyche. Activating the female archetypes worked beautifully for me because the inner reflection helped me to address my inner demons. By time the masculine archetypes were activated, I had a brand new structural design . During this new development, I have attracted two professional ladies who have assisted me so much in working to create my manifestation tower, a system that is designed to bring multiple streams of income."
- Haleem Abdul-Rahman, Entrepreneur
The total price for the program is just $97 per month! You can also add The Blue Butterfly Sanctuary (for women) or Peaceful Warriors Sanctuary (for men) to round out your coursework for an additional $47/month.
Note* There is a mandatory coaching fee involved with obtaining one of our nine coaches to support your manifestation work this year. This fee is not included in the price of the general initiation.
You know in your heart that you have been called for such a time as this - to take your growth, mastery and success to the next level. The question isn't "are you ready for it?" We know you are. The question is, "are you committed to it!?"
Your Instructor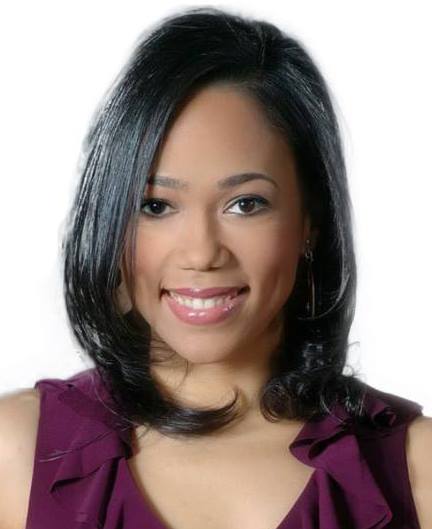 Dr. Monikah Ogando is CEO and Founder of the award winning firm CEO Mastery, an executive and leadership development firm working with exceptional leaders who want to elevate brand position, engage their people, and increase profits while honoring their true purpose. In addition to Dr. Ogando's success with CEO Mastery she took her first company to rank as one of Inc 500's fastest growing private companies in the United States. She is the author of 3 books, twice a TEDx speaker and keynotes in the areas of leadership, marketing and communication.
With a background in finance and holding two doctorates, in Psychology and in Comparative Religions, Dr. Monikah has become a foremost authority in building sustainable, leveraged and profitable enterprises.
As an Organizational Psychologist & Leadership Coach, Dr. Monikah matches data with dharma, results with relationships and leadership with service. She has served as a mentor to entrepreneurs through MicroMentor USA, to emerging women leaders through Women for Women International, Girls, Inc., as well as Big Brother Big Sister, and she regularly mentors business owners through her Thrive Tribe growing online community.
Course Curriculum
What is WakeAnda?!?!
Available in days
days after you enroll
To Get Started with Your Wakeanda Journey
Available in days
days after you enroll
Choose Your Wakeanda Coach By October 5, 2019
Available in days
days after you enroll
Courses Included with Purchase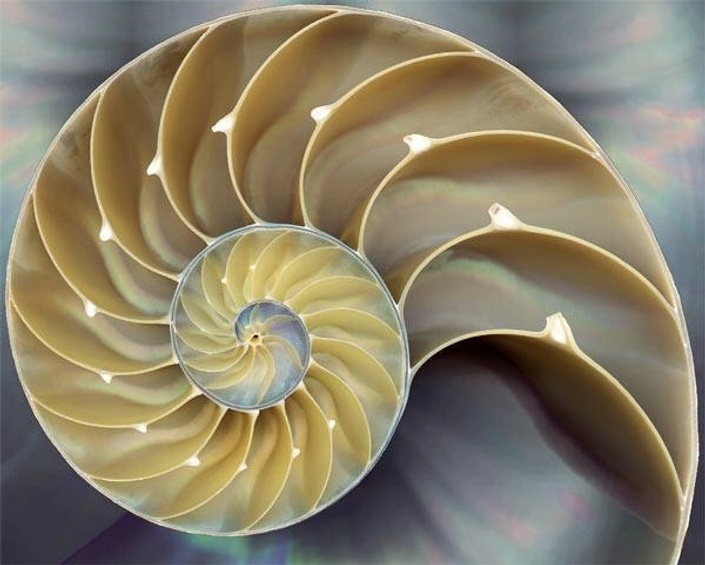 RELATIONSHIP TOOLS LIBRARY
AUDIOS, VIDEOS, TOOLS, & RESOURCES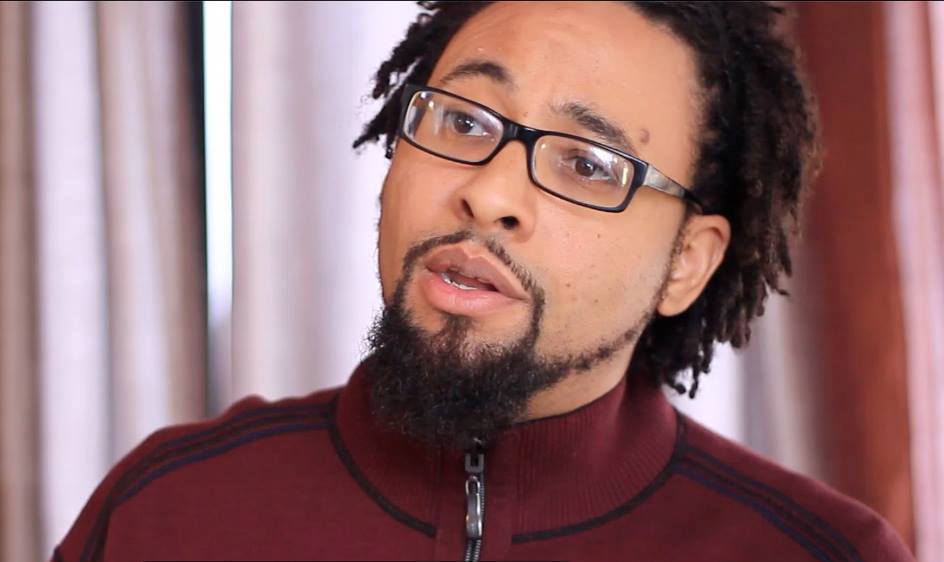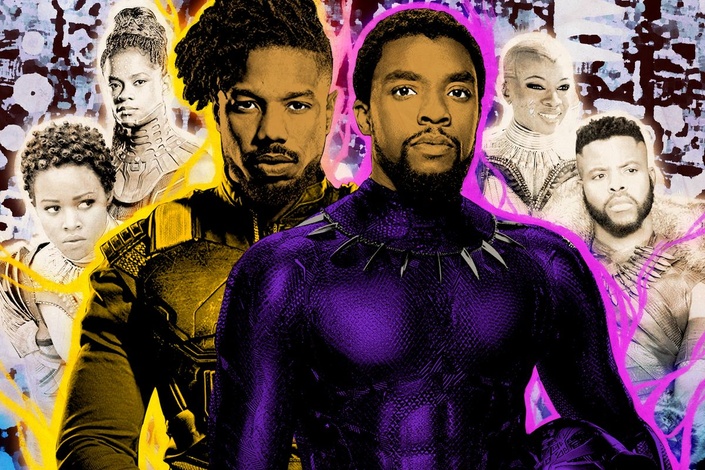 WAKEANDA INITIATION LIBRARY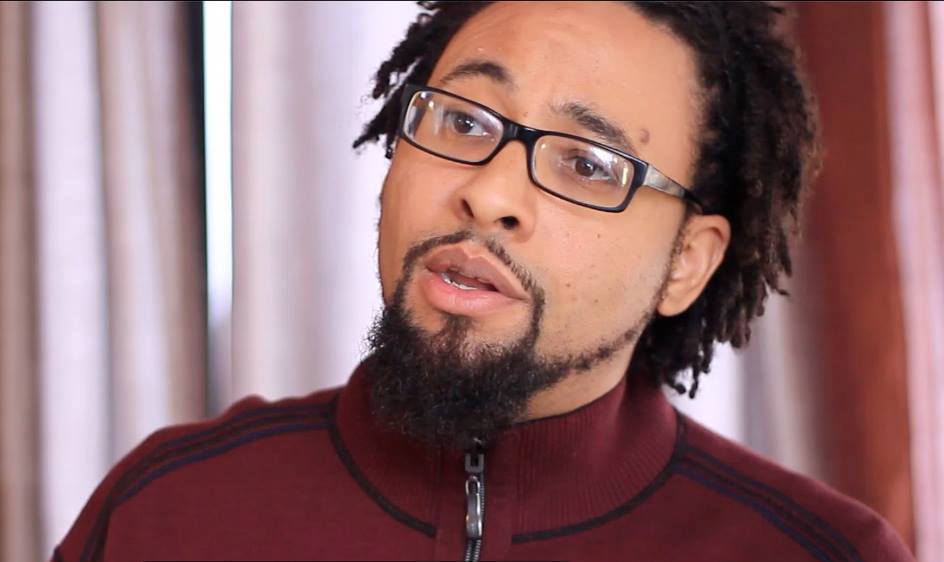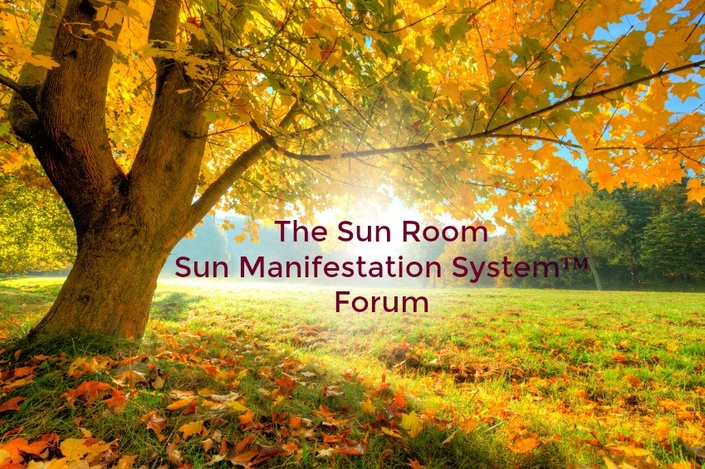 SUN MANIFESTATION SYSTEM (SMS) COURSE
ACHIEVING LOVE AND FINANCE USING THE 365 DAY SUN CYCLE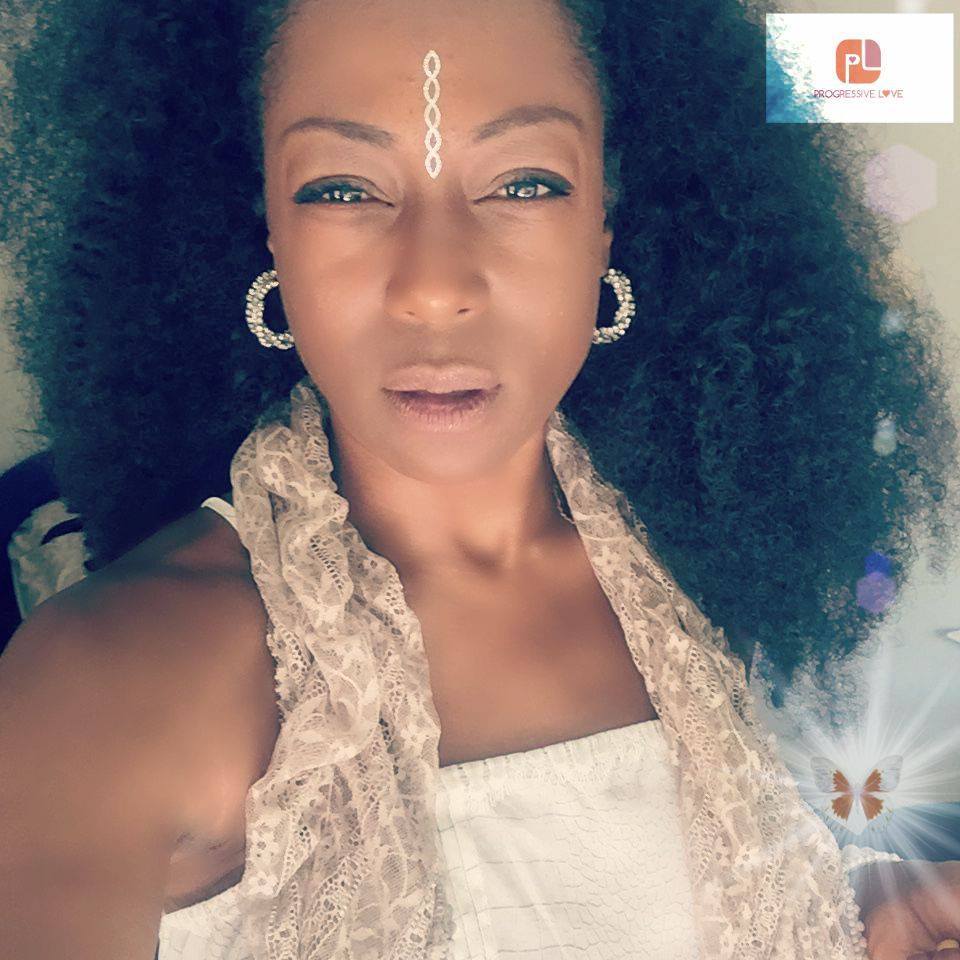 Original Price: $74
Frequently Asked Questions
When does the course start and finish?
We officially begin the 2019-2020 year on the Fall Equinox, September 21st, 2019, and goes until September 2020 - but you can enroll at any time.
How long do I have access to the course?
As long as your membership is current, you have access all year long. Each yearlong initiation is its own cohort.
What if I am unhappy with the course?
We would never want you to be unhappy! If you are unsatisfied with your purchase, contact us in the first 30 days and we will give you a full refund.
I'm in Wakeanda already, can you just roll me over?
We love when initiates continue their spiritual development beyond the year. However, because we are always updating and reconfiguring our course materials, you need to register again in order to be part of this year's cohort. We are ready to welcome you back!