SHIFT YOUR BODY WITH LOVE!!
Spend 365 Days Within A Guided Healing Process That Will Shift The Shape Of Your Body (Inside & Out) In Just A Year!
This Is Progressive Love Academy's Body Bliss 365!!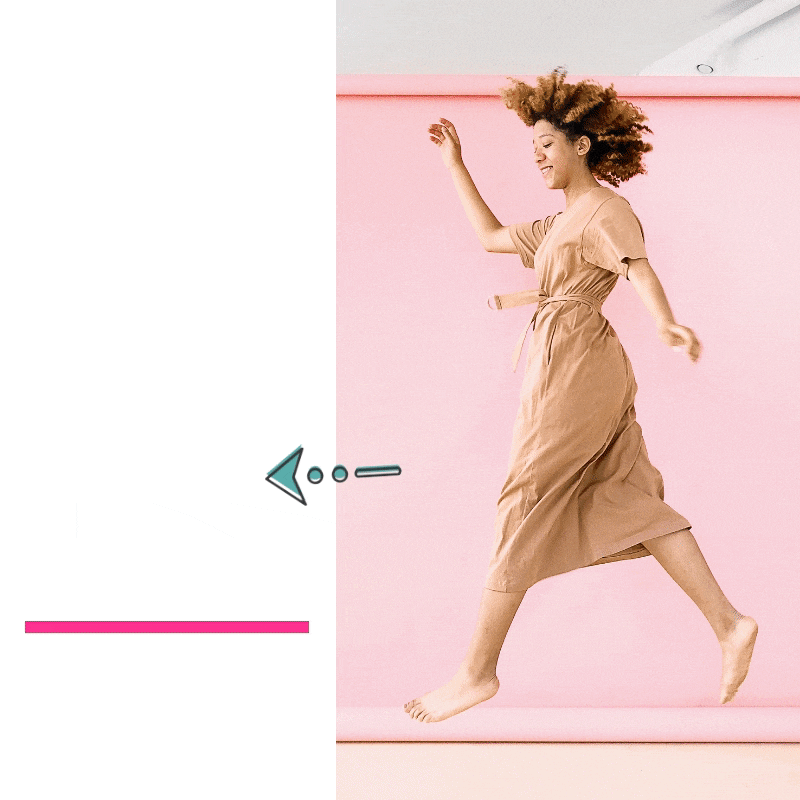 ---
Are you stuck in a state of dissatisfaction concerning your body?
Do you feel diets and exercising works for everyone else but you?
(even more importantly…)
How do you THINK & FEEL about yourself?
---
Hi! My name is Tomica Thomas, I am a certified PLA Feminine Power coach and a health and wellness practitioner! Also meet Adina Gittens-Smith, she is a belly dancer and Feminine Power coach here at PLA! We are excited to work with you this year on a total transformation of your body!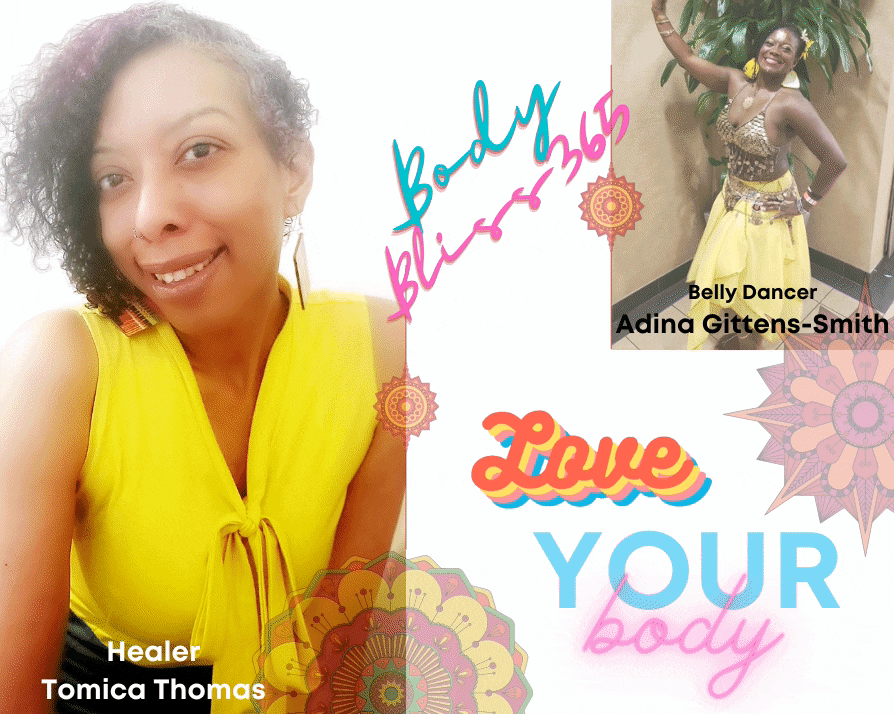 The Body Bliss 365 Manifestation System offers women the opportunity to heighten your relationship with your body!!
"There is a YOU that you truly desire to BE...."
I call this the Body Avatar! It's the YOU you envision when you think of your best self, your best shape and form. The Body Avatar is the physical appearance you know is within you - but how do you get this form to appear externally as YOUR BODY!??
I know you are wondering, what is a Body Avatar?
First, let's take a look at the definition of avatar from the Merriam Webster's dictionary:
1 : the incarnation of a Hindu deity (such as Vishnu)
2 a : an incarnation in human form
b : an embodiment (as of a concept or philosophy) often in a person
3. : a variant phase or version of a continuing basic entity
// the latest avatar of the conservative movement
4 : an electronic image that represents and may be manipulated by a computer user (as in a game)
The Body Bliss 365 meaning of Body Avatar is:
1 : an incarnation in human form
2. an embodiment or version of an electronic image of a new self that may be manipulated into physical form by the mind/heart relationship to the body.
---
Can you imagine if you were to take a one year journey deep into wondrous land of your consciousness to meet, make peace with, and actualize your best self?
Body Bliss 365 Manifestation System will take you through the 9 phases of actualizing your Body Avatar. You will gain life skills in being who you want to be from a mindful, heart-centered space.
This is the chance to take 365 days to manipulate your mind, emotions, and body into your desired shape and size!!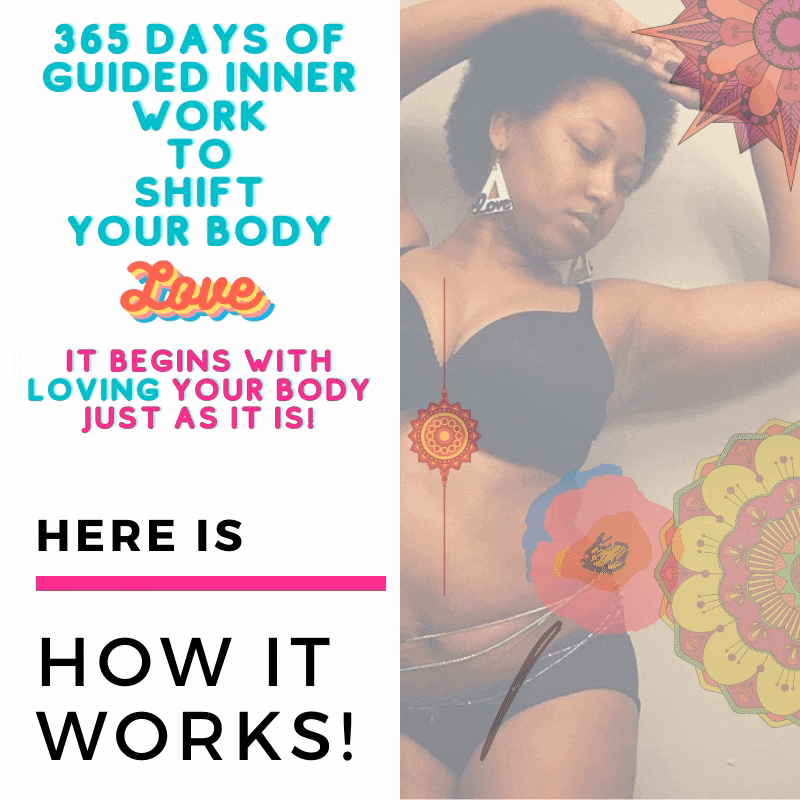 First: You will enter this program and be admitted to our secret, private group on Facebook.
Second: You will fill out the entrance interview so we can get to know you!
Third: You will be admitted to the Body Bliss Library Here At PLA!
Fourth: You will begin on September 21 (Or whenever you enter) Taking The Following Path:
🌺 Guided Planning© Of Your Body Bliss Objective - One Internal Change, One External Change!
🌺 Guided Planting© meditation and dreaming practice for 40 days
🌺 Guided Clearing© meditation and releasing of stories that shape the body for 40 days
🌺 Guided Gathering© of your new body format and frequency
🌺 Guided Seeing© of Your New Body Plan and Self-Love Regiment
🌺 Guided Leading© and Doing© Phases for your enactment of your new body!
🌺 Guided Using© Celebration and Bragging Around Your Successes!
The Entire process will be extremely guided and focused. You will receive:
Regular Live Instructional Classes on Zoom
Regular Email Updates
Regular Group Interaction
Regular Activations and Meditations
Regular Cyber Dance Parties and Movement Space
Regular Supplementary Assessments
You will succeed and you will see your body and mind shift, right before your eyes! This is a 365 day training program offered at an extraoridnary price!
Meet Your Instructors - Tomica Thomas and Adina Gittens-Smith!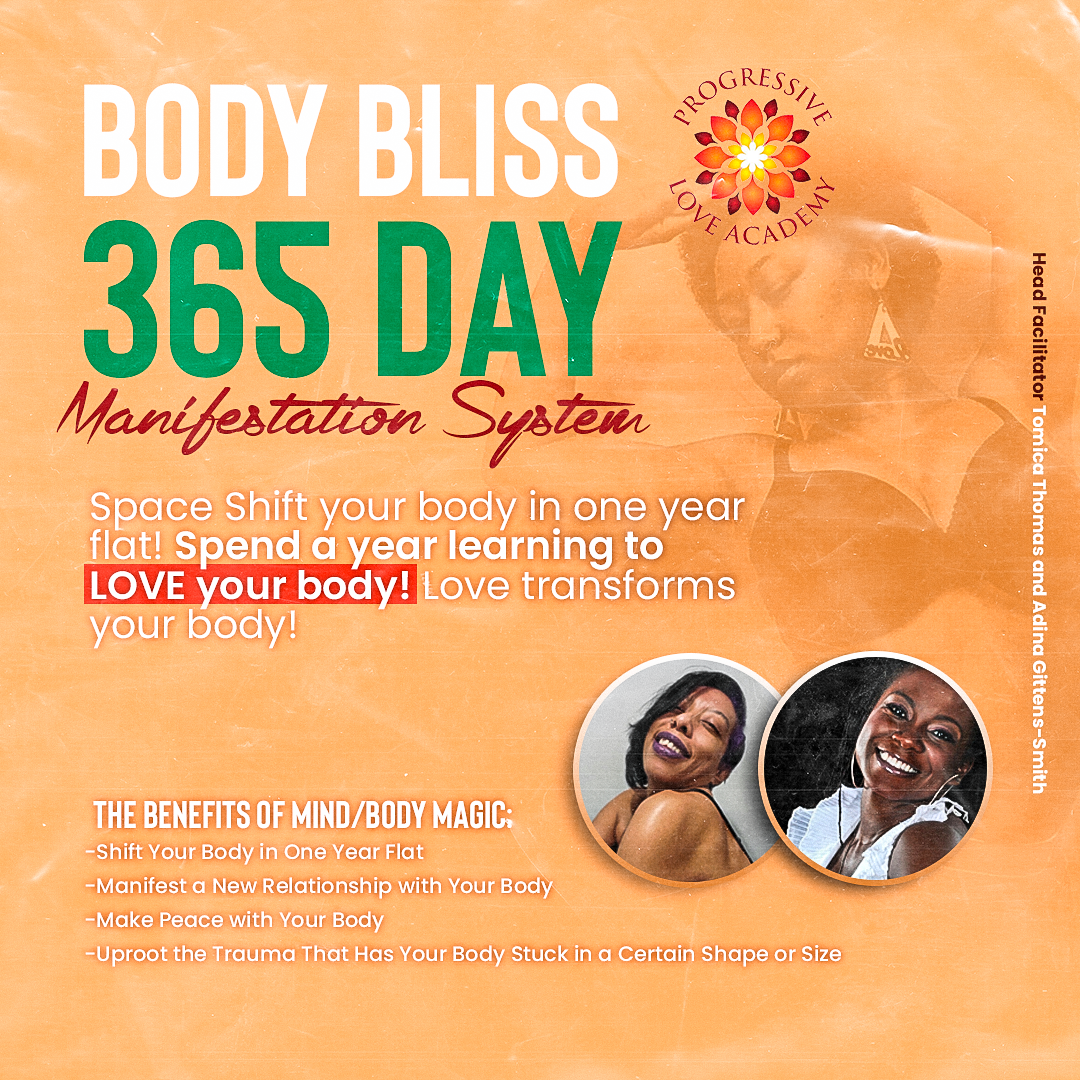 We are ready to serve YOU! The program is ready for YOU! Everything is set up for you to have a wonderful year of body transformations that will FAR surpass your friends who insist on working out the physical body without regard for the mental and spiritual connections needed to truly heal and reshape the physical vehicle!
Now is your chance to get in and get ready for the shifts! We look forward to seeing you here at PLA this year for BODY BLISS! This investment is something you can easily do FOR YOU and no one else. YOU deserve to walk and live as the avatar you imagine you are! Its time and YOU are the best fit for this easy and fun manifestation system. See you soon!
Register today!
All you need to achieve your desires is inside of you!!
Your body goals are not too big or small,
Your genetics are not to blame,
It's deeper than what you are "doing",
There is nothing to be ashamed of...
All you need is the time, inner design guidance, and inspired action to see your goal through to the end!

Reflect on how much time you have invested in making changes that will manifest a body goal.

If we are honest, the average woman invests about 90 days or less in consistently making lifestyle changes.
Aren't you worth more time?
Our romantic relationships with others, friendships...the relationship with our careers often require more time than we are able to invest in ourselves. This is a collective reality for the modern woman that requires our undivided attention in a healthy, whole, sacred space.
- This is not a one size fits all program.
- We will not be following trendy diet plans and intense workout regimens.

You will take the time to cultivate a life-giving relationship with yourself and to learn tools that are proven to provide long-lasting results.
Be the first to celebrate the manifestation of your Body Avatar at the Body Bliss 365 Reveal Party at the PLA yearly conference, NPRI2021!!
There is no other program like this in the world!!
Join the Body Bliss - Body Magic Tribe TODAY to begin peeling back the layers of your inner world to bring forth the body of your dreams!! Just $57 per month! See you inside...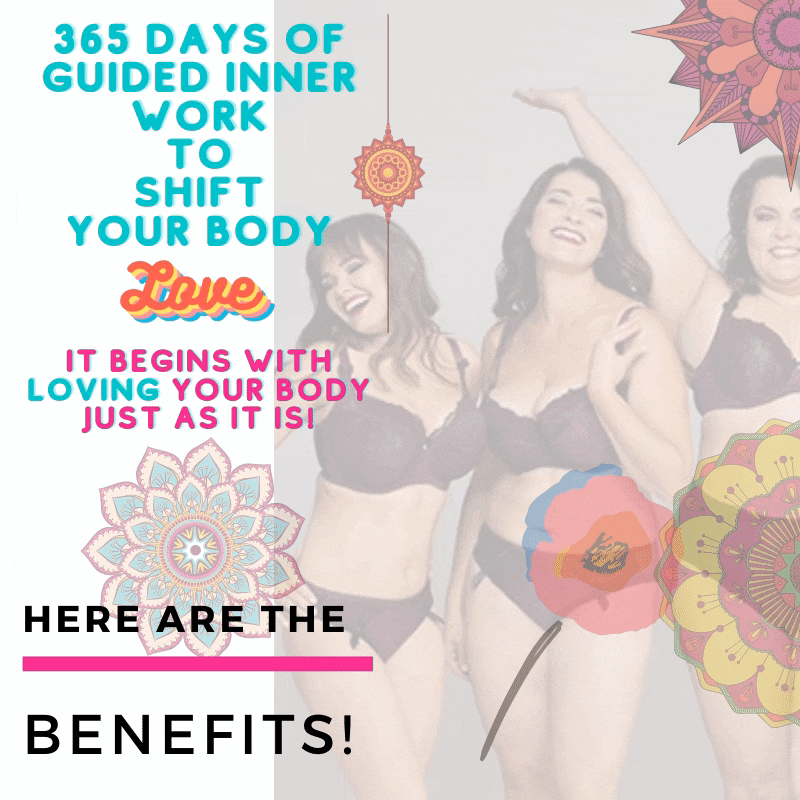 ---
- Manifesting a new relationship with your mind and body in one year flat.

- Making peace with your Body Temple.
- Discovering Mind/Body Magic that shifts your inner & outer glow, effortlessly.
- Creating Body Devotion by taking one year to "get to know you".
- Bio-Individuality support - tools and tips customized to your personal needs/desires.
- Learning how to manifest and sustain mental, emotional, and body goals with lifetime results.
- Cultivating a deeper connection to your Life Force - Personal Power.
- Uprooting the trauma that is distorting your body shape and size.
- Becoming your Body Avatar, the person you truly desire to BE!!
- A host of exercises, challenges, and goodies to assist in integrating all the new concepts you learn.
---
What You Get…
- One Year - Eight 45-Day Phase Coaching Program - The use of the Sun Manifestation System™ to manifest one mental/emotional and one body goal.
- 1 Body Bliss Avatar Class on one Divine Superpower per phase
- 1 Mind/Body Group Coaching Session per phase
- 1 Group Bliss Movement Coaching Session per phase
- 1 Group Meditation per phase
- Homework assignments using PLA relationship tools, research-based resources, and one assessment per phase
- Body Science tools in the areas of nutrition, natural healing, meditations, rituals, altar work, mental/emotional health, fitness/movement practices, and more
- Assess to One-on-One coaching and movement sessions. (provided at an extra cost)
- Expert coaching support from a team with over 50+ years of combined experience in health, fitness/movement science, nutrition, mental health, mind/body connection, supplementation, feminine power, and more!!
Manifest the body relationship and look of your desires for just $1.90 per day!!
Your Instructor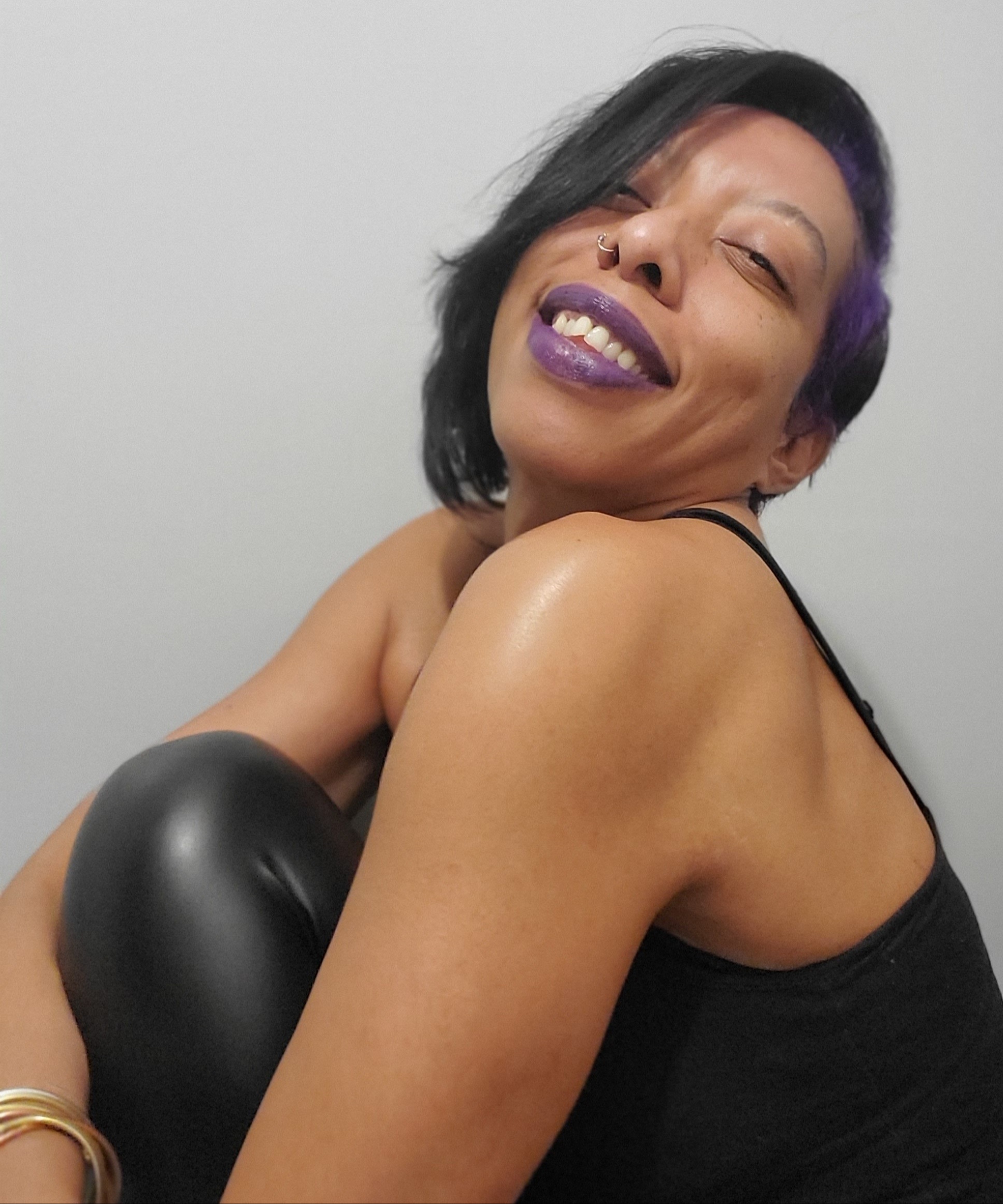 In Jan. 2005, Tomica Thomas embarked upon a weight loss journey to restore her health. This goal resulted in a powerful, life-changing experience that she passionately wanted to share with the world. Her curious nature has resulted in her possessing an array of knowledge and wisdom in the areas of mind/body connection, body science, natural healing, spirituality health/wellness, nutrition, and more. Tomica has been sharing the power of human transformation with others for over 15 years and spent a third of that time working with one of the top supplement companies in the nation. She is an Integrative Nutrition Health Coach, Feminine Empowerment Coach, Mind/Body Coach, Spiritual Guide, Mother, & Intuitive Dancer and Free Spirit. Many of her clients have experienced transformation through a deeper awareness of their individual needs/desires and a stronger mind/body connection. Progressive Love Academy has been her spiritual home for over 4 years. The experiences and relationships developed within the Harvard of Self Development has changed her life and placed her here to support you!!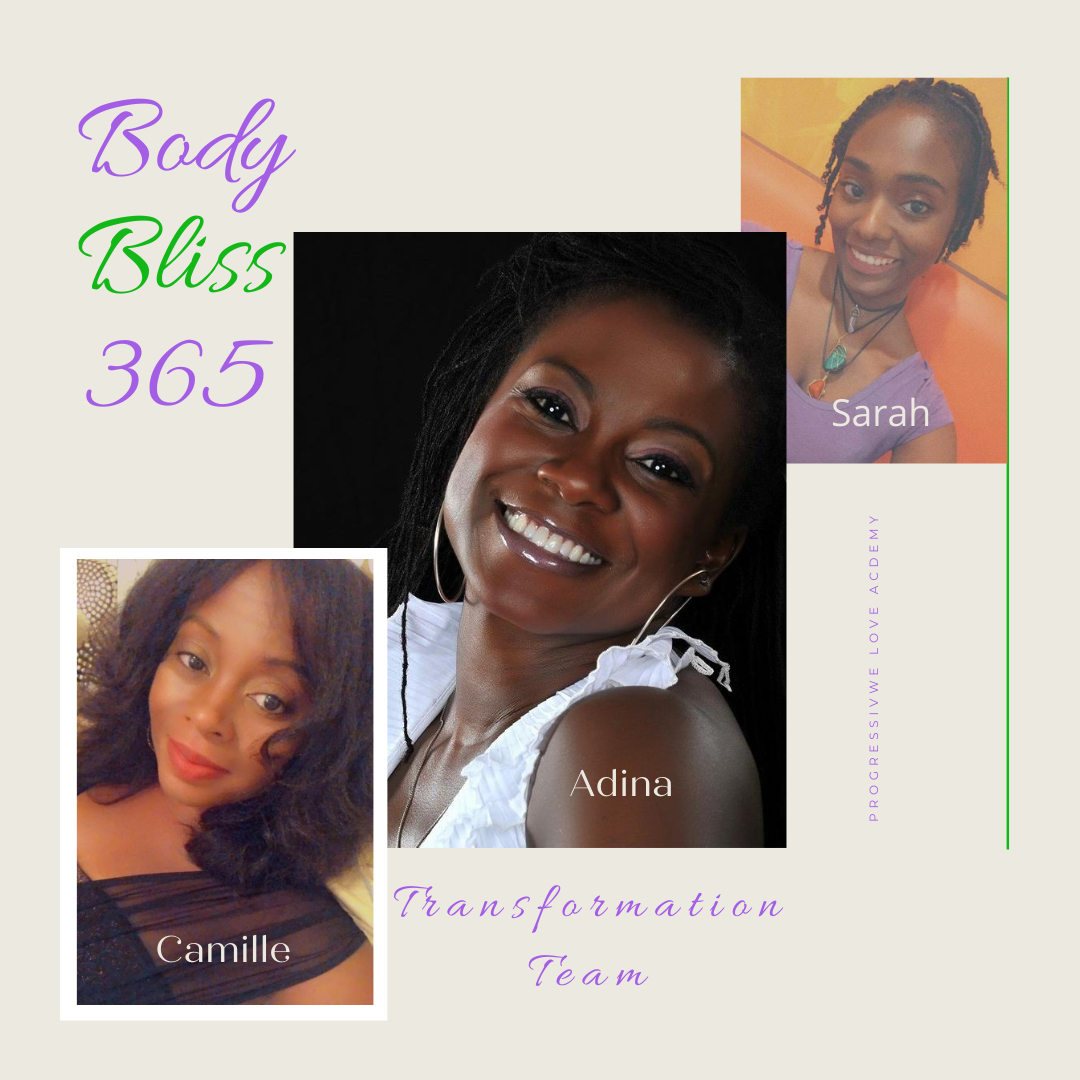 Your Blissful Guides
Adina Gittens-Smith
Adina Adito Lallah means Adorned Great Goddess Daughter of Joy. Adina has always LOVED dance! She performed her first public solo at eight years old! In 2004, Over the years she has studied various dance arts with some of the greats in the culture such as Ballet with Fabian Barns, Dunham Technique with Dr. Sherrill Berryman-Johnson, Afro-Cuban with Angela Ingram, and traditional diaspora dance with Donna Mejia. Adina was introduced to the sacred art of Bellydance at MamaSita Dance Wellness Studio. She fully embraced the joy, passion, technique, acceptance, and feminine power of Afro Caribbean Fusion Bellydance. She received her certificate of Bellydance Instruction in 2014. Currently, she enjoys teaching the divine womanly art of Bellydance in weekly classes and melding her many dance practices together with her sisters in dance. When not working on real estate or world peace, you can find Adina with her family playing in the garden or with her cat, curating a new music playlist, traveling, or in the dance studio…dancing her heart out.
---
Camille Brown
Camille Brown has worked as a Mental Health professional for 20 years. She is a Certified Fitness Coach, and Certified Doula and newly Certified Love Coach with the Progressive Love Academy. She is passionate about supporting other humans through their personal evolutionary journey and inspiring a new culture of love.
---
Sarah Channer-Smithson
Sarah Channer-Smithson is an Alternative Healing Advocate and Nutritional Healer. She graduated from the Food and Nutrition Management program in 2015 and has a background in Food Service. Sarah has a vast amount of knowledge on nutrition, health & wellness and has healed herself from the pain caused by accidents by using herbs. Her clients, family, and friends get to indulge in her handcrafted herbal-infused body butters and oils, as well as herbal teas.
Course Curriculum
Body Bliss Sneak Peek | Free Info Session Recordings
Available in days
days after you enroll
Welcome to Body Bliss 365 - Entrance Process -Begins September 21st
Available in days
days after you enroll
Body Peace Phase - Peacekeeper - September 21, 2020 - September 20, 2021
Available in days
days after you enroll
Courses Included with Purchase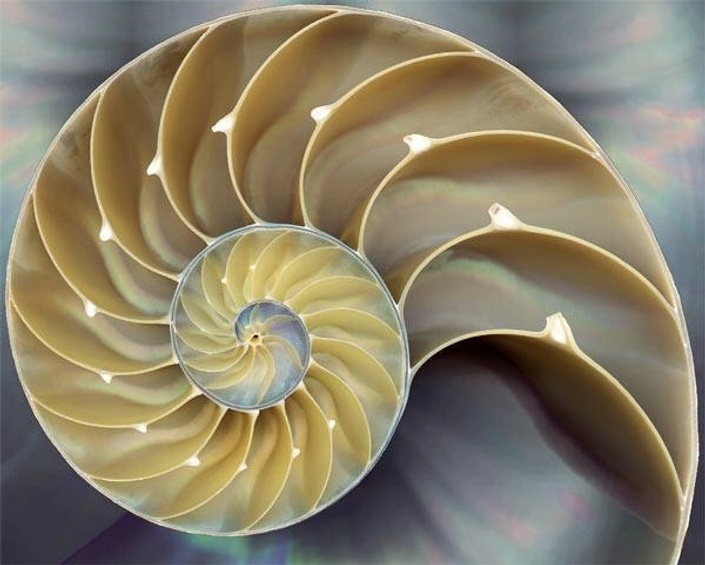 RELATIONSHIP TOOLS LIBRARY
AUDIOS, VIDEOS, TOOLS, & RESOURCES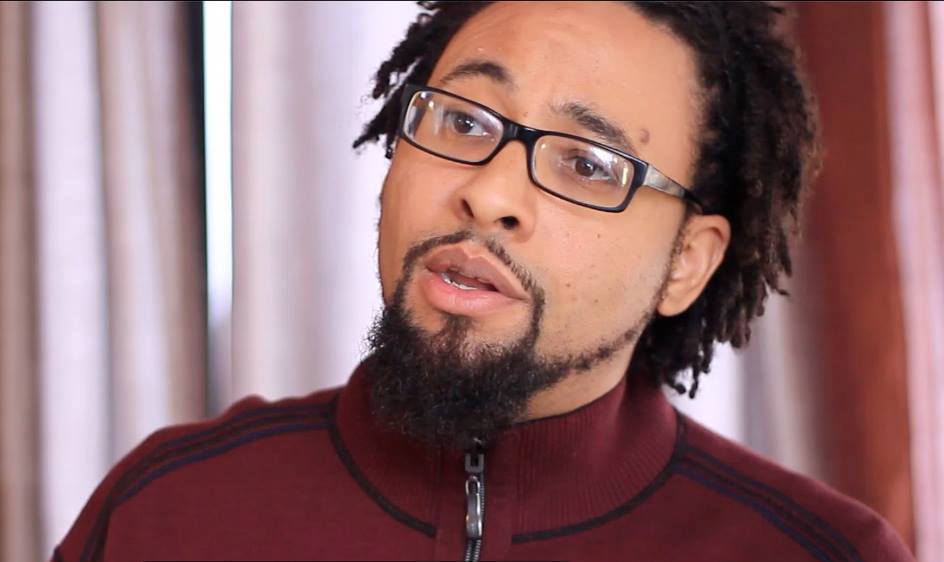 $27/month
Original Price: $27
Frequently Asked Questions
When does the course start and finish?
The course is a year-long group manifestation coaching program beginning on September 21 and ends on September 20 of the following year. You may take this course as many times as you like.
How long do I have access to the course?
After enrolling, you have unlimited access to this course for one year/365 days - across any and all devices you own.
What if I am unhappy with the course?
We would never want you to be unhappy! If you are unsatisfied with your purchase, contact us in the first 30 days and we will give you a full refund.
May I enroll in this course at anytime?
Yes, of course!! This is a one-year manifestation program. You may enroll at any time and gain access for one year to receive the full content of the manifestation system.
Are there any additional purchases or materials required for this course?
Yes, I Create My Life book or journal (additional cost), internet, valid contact information, and a Facebook profile are a few of the required tools/materials for this course.