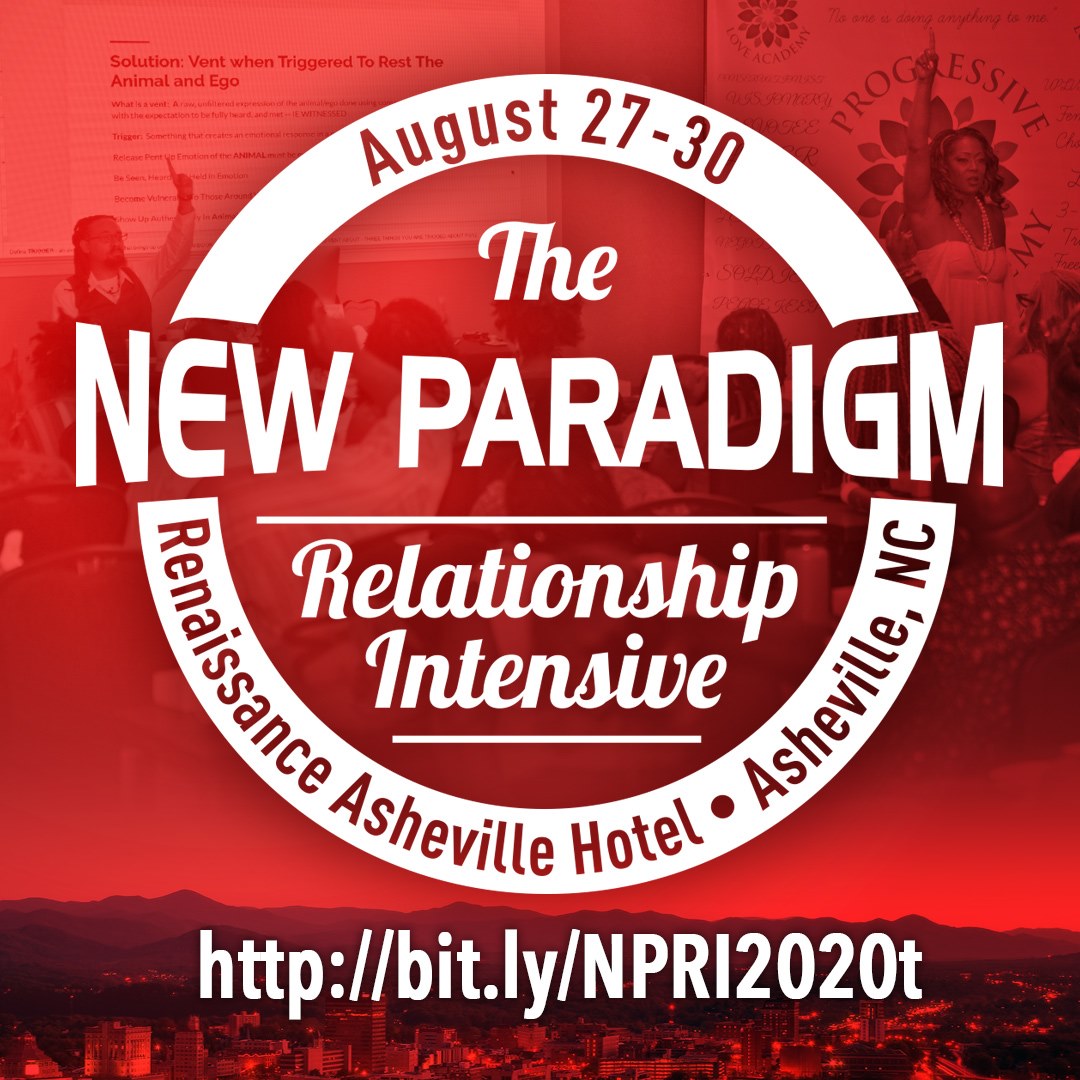 FOR SINGLES & COUPLES!!!
Join Relationships Experts, Carl & Kenya Stevens hosting the yearly New Paradigm Relationship Conference in downtown Asheville, NC from Friday, August 27th – 30th 2020 at the Renaissance Asheville Hotel.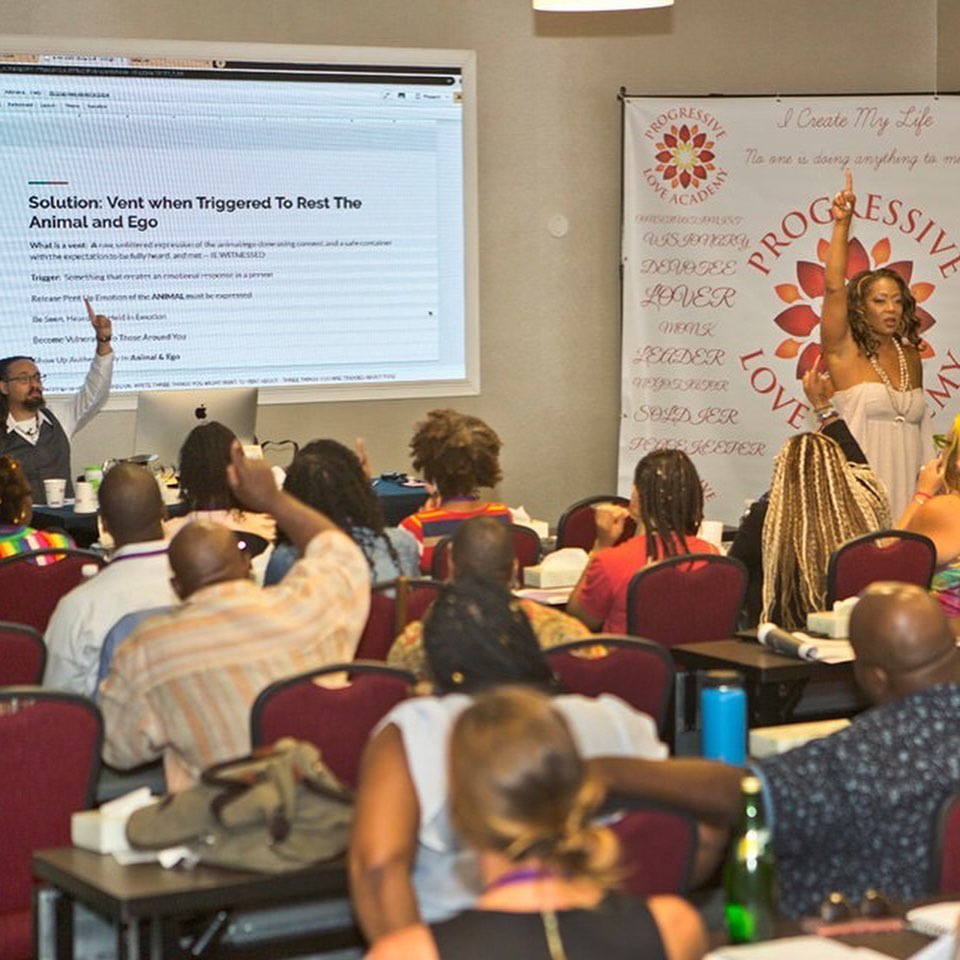 Modern relationships are going through a major transformation. Lasting partnerships can only endure during these times when all parties become truly authentic, creative, courageous and spiritually connected!
Authenticity is not the norm in modern culture, in fact, we were acculturated NOT to be authentic, in order to save face, or please others. It takes tools and practice, to become an authentic version of ourselves - especially when considering the various changes humans go through in relationships, over time.
The New Paradigm Relationships Conference will provide a system of communication that creates space for harmonious conversations to flow naturally; expressing difficult emotions is what you will be supported with - a system to make it easier.
Creativity is the next step - utilizing new brushes to create new paintings, pulling out an entirely new canvas can be challenging for couples when they've already laid a foundation. And it's just as challenging for singles to start over, again and again, attempting relationship. Creativity is about spontaneity, dynamism and fun! The New Paradigm Relationships conference will introduce creative ways to resolve typical concerns and WIN at navigating challenges together!
Creativity is a mandatory element in the creation and re-creation of relationship!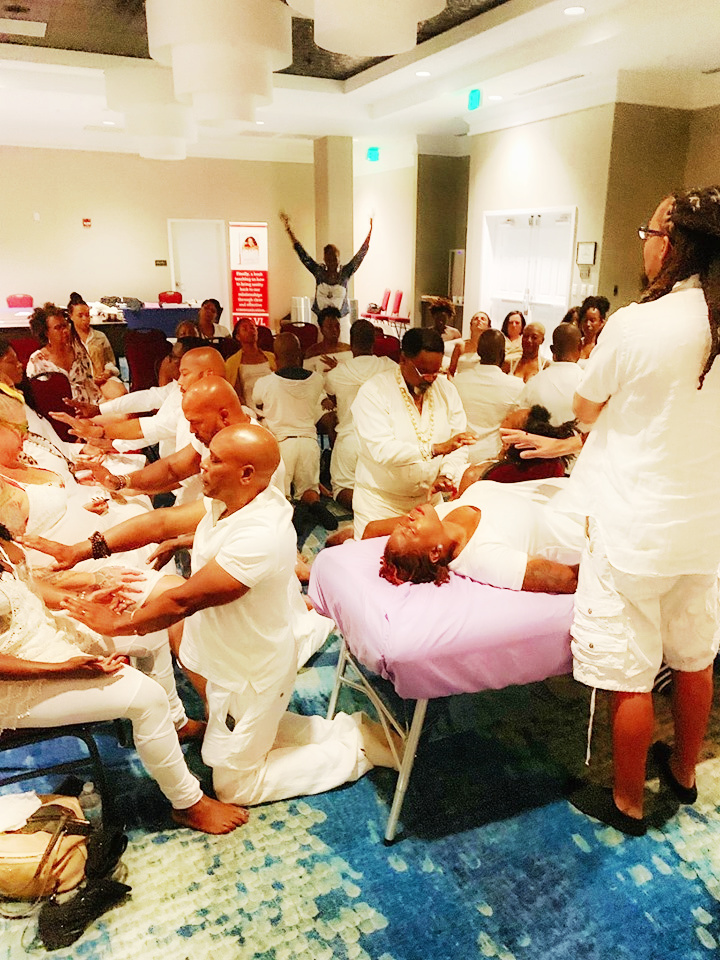 Finally, courage and spiritual cultivation are key. The courage to realize that taking personal responsibility and spiritual growth are the hallmark of love and the foundation for being loving... In fact, the purpose of relationship is growth! The conference will provide exercises, tools and processes that support you in taking personal responsibility for everything that occurs in and around your relationship - eradicating the old blame and shame model of the west!
All of this and MORE will be the subject of this special three day event held here in Asheville, NC in the heart of the great Appalachian mountains! Come for the beauty, come for the renewed spirit of New Paradigm Relating! Come to meet relationships experts, Carl and Kenya as they take you on an oddessy of archetype, spirituality and practical, loving shifts into a more Progressive Love!!!
Carl and Kenya are the subject of the first reality series created in Asheville, NC, featured dozens of times on national television and radio, and authors of
9 Expressions of Love: How and Why We Choose Love & Our Roles in Relationships
UPLVL Communication: The Ultimate Solution to Save Relationships and Eliminate Hurtful, Meaningless, & Damaging Arguments
The Art of Open Relating: Volume 1: Theory, Philosophy, & Foundation
Change Your Man: How to Become the Woman He Wants
Tame Your Woman: How to Become the Man She Needs
Manifesting Marriage for Women (Workbook): 9 Steps to Finding Your Partner & Creating a Successful Marriage
The Stevens are firm advocates of empowering the individual to create the exact life and relationships they desire. The New Paradigm Relationship Intensive is an experiential conference and playshop designed to give you the tools, community, information, and practice to support us in this emergent culture.
This intensive will reveal some of the most useful and cutting edge information on mastering your life, relationships, and spiritual growth. Progressive Love is a philosophy The Stevens have created to heal and assist their own 24+ year marriage, it entails rich content around how to love yourself and others through realizing the power of personal responsibility.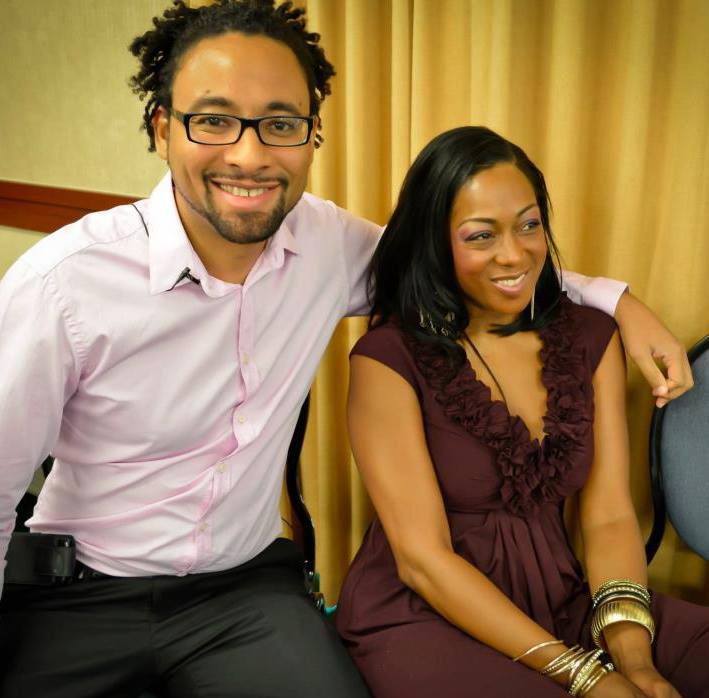 Your purpose is to create the life you desire and that's exactly what we'll focus on throughout the weekend. You will leave with a new design for relating, one that harmonizes you with any partner you choose! Bring your partner or come alone - you will leave with an array of power tools to take forward as you carve The New Paradigm Relationship into your own life and indeed, create the new, sane, culture for human relations to flourish!
We'll do workshops and answer questions like:
How you know if you're in the Submissive, Neutral, or Dominant position inside your relationship
How to do know if you're in the Masculine, Androgynous, or Feminine energetic inside your relationship
What are the five types of men women choose and why
What are the five types of women that men choose and why
The keys to choosing a husband or wife
What is an alpha male and alpha female
How exactly your personal astrology predetermined your relationship tendencies
How to recognize mother and father issues manifesting in your life and relationship
How to recognize whether your a Love Addict or Love Avoidant
How to incorporate the power of personal responsibility inside your relationships
How to determine what your partner is mirroring back at you
The Keys to a successful monogamous relationship
The Keys to opening your relationship with integrity
The role of Tantra in relationships
How to master communication inside your relationship (UPLVL Communication)
This will also be an amazing event to meet other like minded people who are striving for love and to create the lives they desire.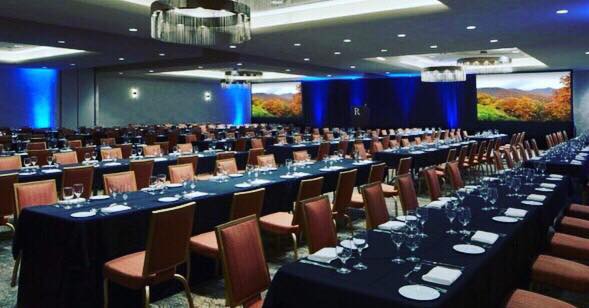 Location: The Renaissance Hotel in Downtown Asheville, NC. Reserve your room here: http://bit.ly/NPRI2020-Hotel
Discounted room rental rate is $246 per night.
General Admission Tickets include: Meet-n-Greet, Workshops, Party, Tantra Playshop, Bue Butterfly Women's gathering Friday night, Peaceful Warrior Men's Kingdom workshop Friday night, and the Progressive Love Academy graduation ceremony Sunday morning.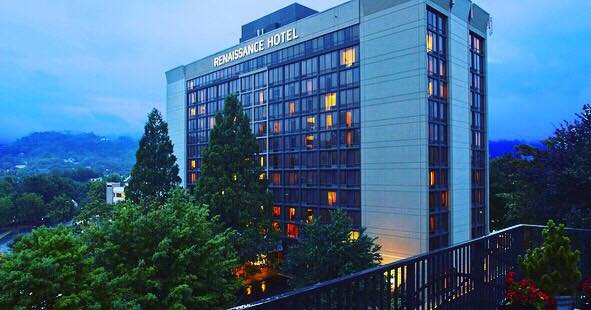 General Admission Tickets include: Meet-n-Greet, Workshops, Party, Tantra Playshop, Bue Butterfly Women's gathering Friday night, Peaceful Warrior Men's Kingdom workshop Friday night, and the Progressive Love Academy graduation (+ $25) ceremony Sunday morning.
***VIP Tickets***

This ticket includes a sit down with Rakhem and Kenya for 30 minutes to discuss your individual relationship concerns, strategy and suggestions will be given. VIPs will also receive one lunch paid in full where Kenya and Rakhem will be in attendance for an open Q and A session.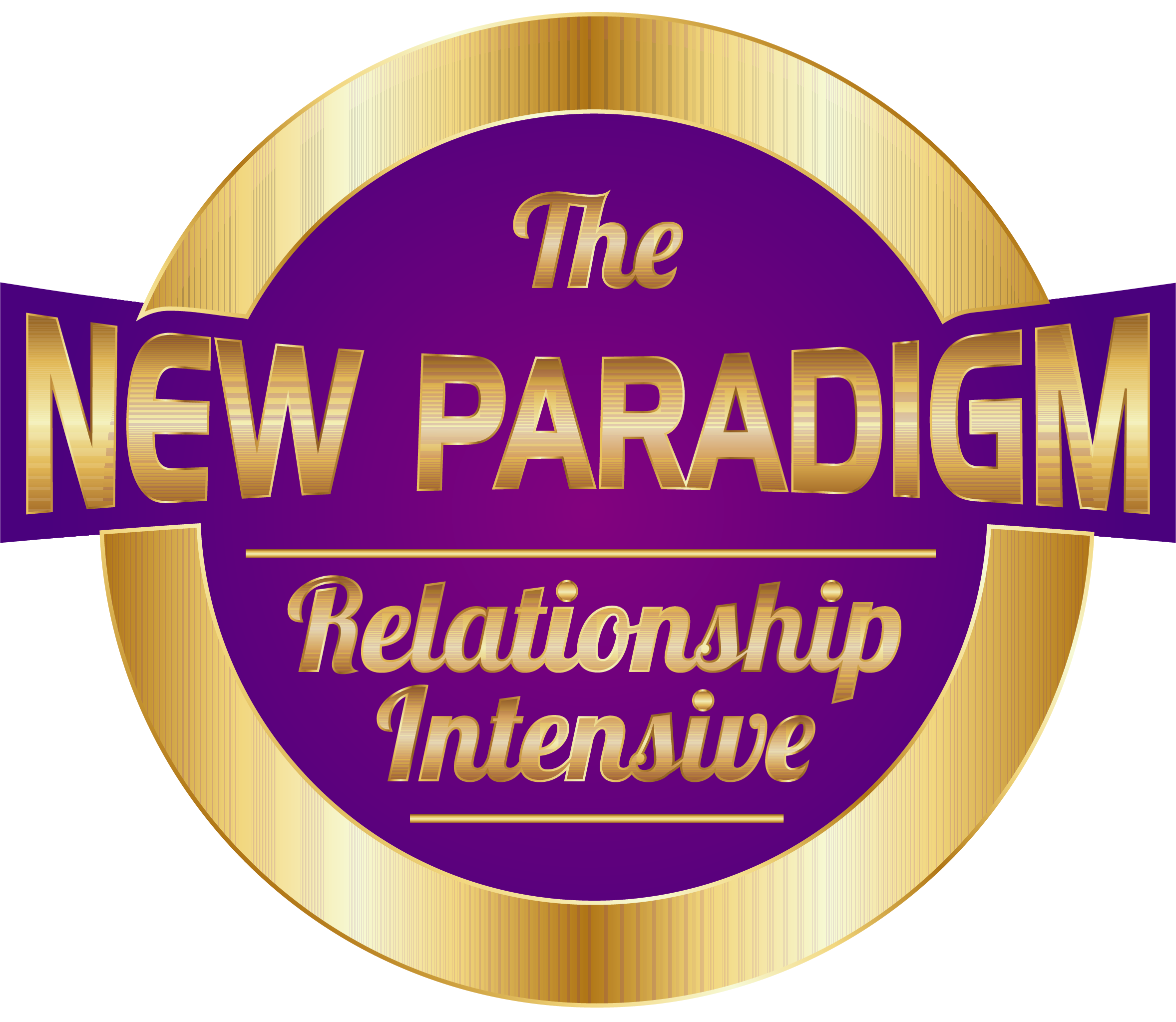 Ticket sales end on June 20, 2020.
***WakeAnda Graduation Ceremony***
The WakeAnda Graduation Ceremony will be held at 10am EST on Sunday morning. The ceremony costs $25 for NPRI attendees. and includes breakfast. The cost of the ceremony is non-negotiable regardless of whether you eat or not. There are only 50 seats available for graduation and they are sold on a first come first serve basis. You can pay for the graduation by sending $25 to http://paypal.me/bagua/25
NOTE: Attendance at the NPRI 2020 is not required to attend the WakeAnda graduation ceremony; however, ticket prioritization will go to NPRI 2020 the WakeAnda Initiates who are registered attendees first and foremost.

Your Instructor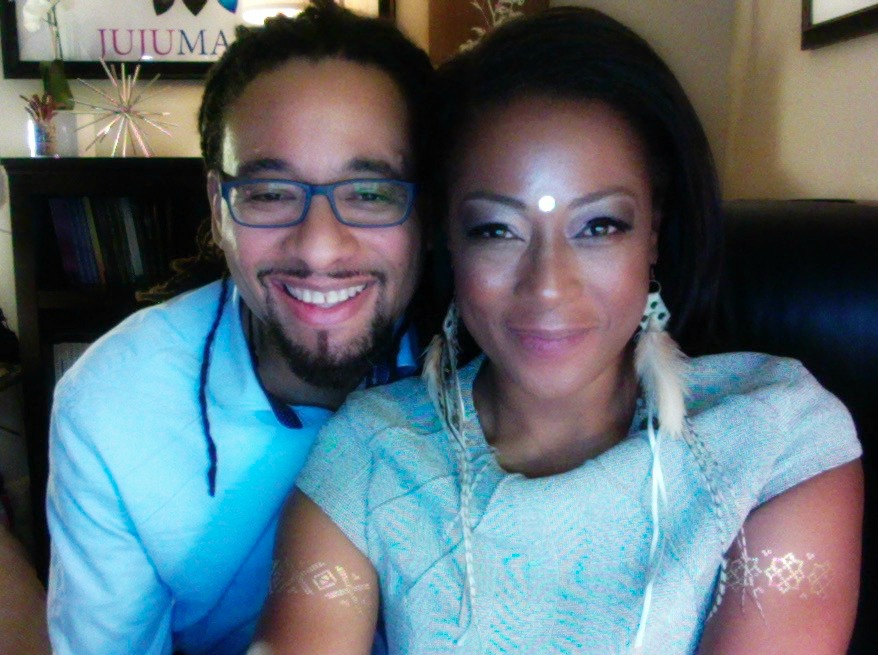 Carl & Kenya K. Stevens have been married more than two decades and currently live an open lifestyle. The Stevens met at Howard University in 1995 and married soon after. Operating JujuMama Love Academy is their passion.
Carl has developed the underlying structure of JLA providing the Bagua Astrology System. Kenya has created the tools and processes that make the metaphysics practical for daily use.
Together this formidable team has launched the world's largest online love academy containing over 3000+ videos, audios and courses plus certification programs.
The Stevens have been featured on Monique Show, Dr. Phil. ABC News, Fox News, Playboy, Redbook Ebony, Essence and more!